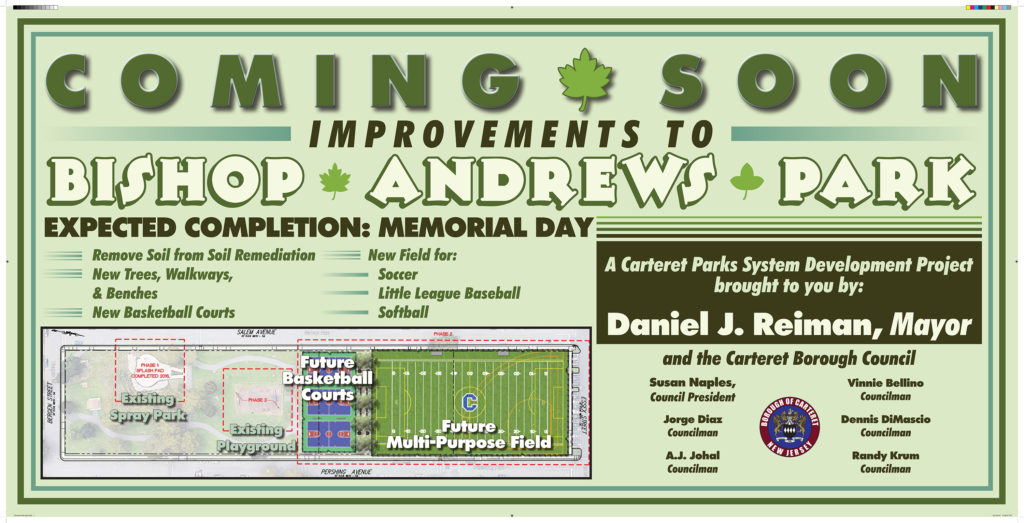 Mayor Reiman's 2018 State of the Borough Address featuring updates on upcoming projects in Carteret
Update on our upcoming Carteret Ferry terminal, for which the Borough has received over $9 million in Federal grants:
Update on our upcoming Marina and our new school stadium/public park with turf field (from Comcast Newsmakers):
Noe Street Park is being created as a regional storm water retention pond to mitigate possible flooding to residential areas and to provide additional opportunities for passive recreation for Borough residents.
The improvements include an open pond formed from the retention basin, with fountains and significant natural vegetation, which will be used for ice skating and other activities in the winter, weather permitting. The Borough will also develop a perimeter walkway along with decorative period lighting, benches, and interpretative signage for plantings and wildlife.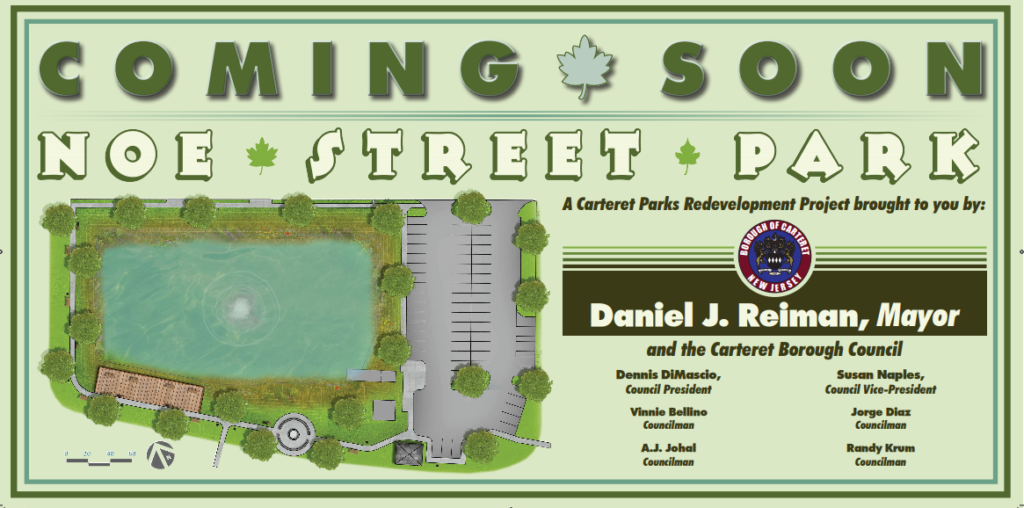 Walter Overholt Stadium at Carteret High School features freshly painted end zones and will soon feature a rubberized six lane running track and multi-purpose synthetic turf infield. The associated track events proposed include shot put, pole vault, long jump/triple jump, discus, and high jump, which will be in a separate area adjacent to the northern end of the high school. Additional improvements will consist of the construction of track and field events and components, padding, fencing, utility upgrades, sports lighting upgrades and site improvements.