Carteret, NJ – Mayor Daniel J. Reiman joined Borough residents and visitors for an early Independence Day festival Tuesday Night, July 3rd on Veterans Memorial Pier at Waterfront Park.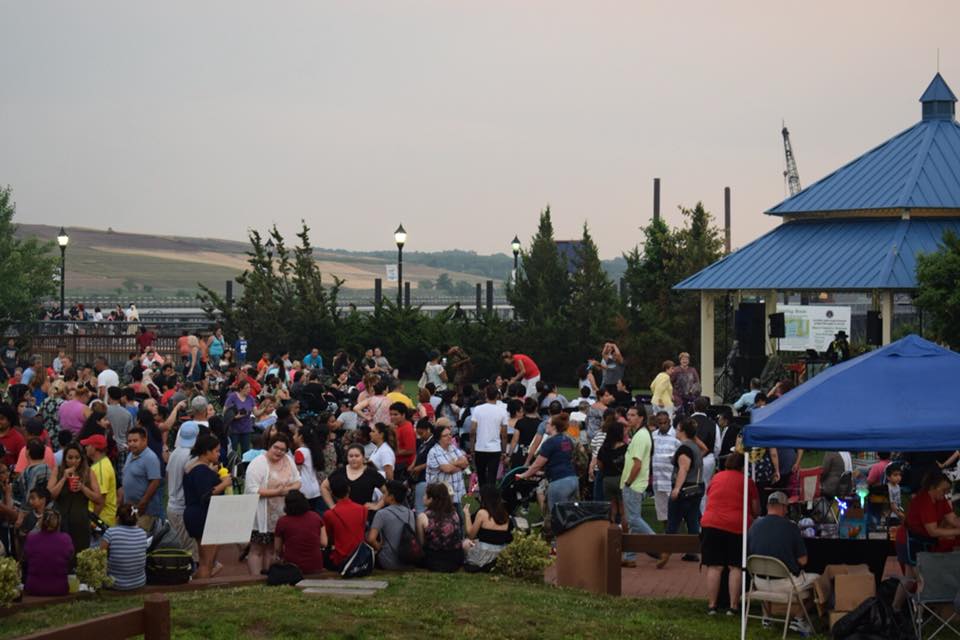 Live music filled the air as children played on blowup rides and adults feasted on the fare of local food vendors. The festive evening was capped off by a dramatic fireworks display which captivated onlookers and caught the attention of passing ships. The celebration was a fitting tribute to America's history and the freedoms our country has come to symbolize.
Just a few years ago, a waterfront event in Carteret would have seemed nearly impossible. Today, Veterans Memorial Pier is a regular venue for casual walkers and fishermen alike, and will soon welcome a marina set to open later this summer and an events center slated to open in 2019.  A commuter ferry will also depart from the venue within the next few years, thanks to nearly $10 million in grants Carteret has received from the federal government.
"Our Waterfront Park is a vision we have had since I first became Mayor and continues to expand into the region's premier waterfront destination," said Mayor Reiman. "We are proud of everything the park has to offer and all that is coming in the near future."
Waterfront Park is also home to a miniature golf course, which features a snack bar operated by Maglione's Italian Ice and the Concerts by the Bay series, which hosts cover bands every Sunday in July and August at 7:00pm.
For more information about Carteret's parks and upcoming events, visit Carteret.net.