The Streets & Roads Department is responsible for the operation and maintenance of all 51.5 miles of borough roadways. This includes repairs, cleaning and snow removal.
If you have any questions or comments regarding your garbage removal please contact our department.
Department Head / Staff Information
Mr. John Riley – Supervisor
Mr. Kenneth Bernath – Sweeper
Mr. Michael Caputo – Driver
Mr. Joseph DeDomenico – Traffic
Mr. Donald Medvetz – Laborer
Mr. Kenneth Medvetz – Laborer / Driver
Mr. Frank Stellato – Laborer
Mr. Osvaldo Torres – Sweeper
Mr. Kevin Vitale – Laborer
Mr. Anthony Eaton – Laborer / Driver
Contact Information
Department of Public Works Building
339 Roosevelt Avenue,
Carteret, NJ 07008
Phone: 732-541-3881
Mayor Announces 2018 Infrastructure Improvement Program
Carteret to Invest $7.5 million in Road Paving & Capital Work
Carteret, NJ – Mayor Daniel J. Reiman today announced planned improvements to twenty-six local roads for the 2018 Calendar year. The improvements will include a combination of mill and overlay or full reconstruction as needed of the existing roadways; concrete curb and gutter removal and replacement where required; driveway apron, sidewalk, and handicap ramp reconstruction where required; and miscellaneous storm water drainage and sanitary sewer repairs including installation of bicycle sage grates, 'ECO' castings, and roof leader extensions in accordance with the New Jersey Department of Environmental Protection's Stormwater Regulations.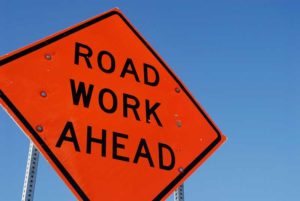 "We are constantly seeking to improve the Borough of Carteret's roadways and infrastructure," said Carteret Mayor Daniel J. Reiman. "As part of our ongoing efforts to have the best roads in the County, we have already improved 125 roads over the last decade and will improve 60 more over the next few years. These projects will be completed in an order that will allow motorists to navigate the Borough freely and safely. We are grateful to Gov. Murphy and Speaker Coughlin as nearly $1.4 million of funding is being provided by the NJ Department of Transportation Trust fund for municipal aid projects."
The local roadways being repaved this year include:
• Bryla Street – from Milik to Minue
• Clauss Street – from Roosevelt to the Dead End
• Drift Way – from the sidewalk on Roosevelt to Industrial
• Duffy Street – from Randolph to the Dead End
• Emerson Street – from Washington to Carteret
• Fitch Street – from Leick to Pershing
• Irving Street – from Locust to Roosevelt
• Kubala Avenue – from Capp to Poplar
• Peter J. Sica Industrial Highway – temporary center line aisle from Drift Way to Bristol Station Court
• Liberty Street – from Washington to Sharot
• Linden Street – from Washington to Carteret
• Markowitz Street – from Jackson to Hagaman
• McKinley Avenue – from South Whittier to Spruce
• Milik Street – from PC Richards' driveway to Bryla
• Mulberry Street – from Daniel to the dead end; and from Marion to Leber
• Passaic Street – from Union to Middlesex
• Pershing Avenue – from Roosevelt, North to Terminal
• Randolph Street – from Leick to Industrial
• Riverview Avenue – from Dorothy to Hermann
• Sharot Street – from Liberty to Industrial
• Spoganetz Avenue – from Sabo to Orchard
• Sycamore Street – from, Sumutka to Hagaman; and from Daniel to Leber
• Virginia Avenue – from Post Blvd to the dead end
• Warren Street – from Edgar to Salem
• Wedgewood Drive – from Monroe to the jughandle
• Wortylko Street – from Hagaman to Daniel
In addition the borough has applied for a $6 million local freight infrastructure grant to fund reconstruction of the Peter J Sica Industrial Highway. This application is currently pending with the NJ Department of Transportation. To reach Carteret's road department, please call (732) 541- 3881