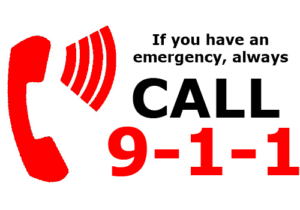 Contact Information
230 Roosevelt Avenue
Carteret, NJ 07008
Non-Emergency Line  (732) 541-4181
FOR EMERGENCIES DIAL 911
TIP LINE
The Carteret Police Department has activated a TIP LINE
Anyone with information that may be helpful to the police or wishes to report any suspicious activity please call the TIP LINE and leave a recorded message.
732-541-3852
You may leave your name or remain anonymous.
BE ALERT
The Carteret Police Department is asking residents to be aware in regards to any suspicious activity in their neighborhoods. If you observe any suspicious persons near or around neighbor's homes , or suspicious vehicles circling the neighborhoods call the Carteret Police Department at (732) 541-4181 or if an emergency call 911.
REMEMBER
Do not leave your motor vehicle running while unattended.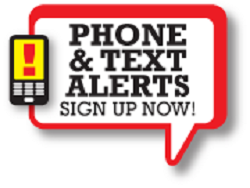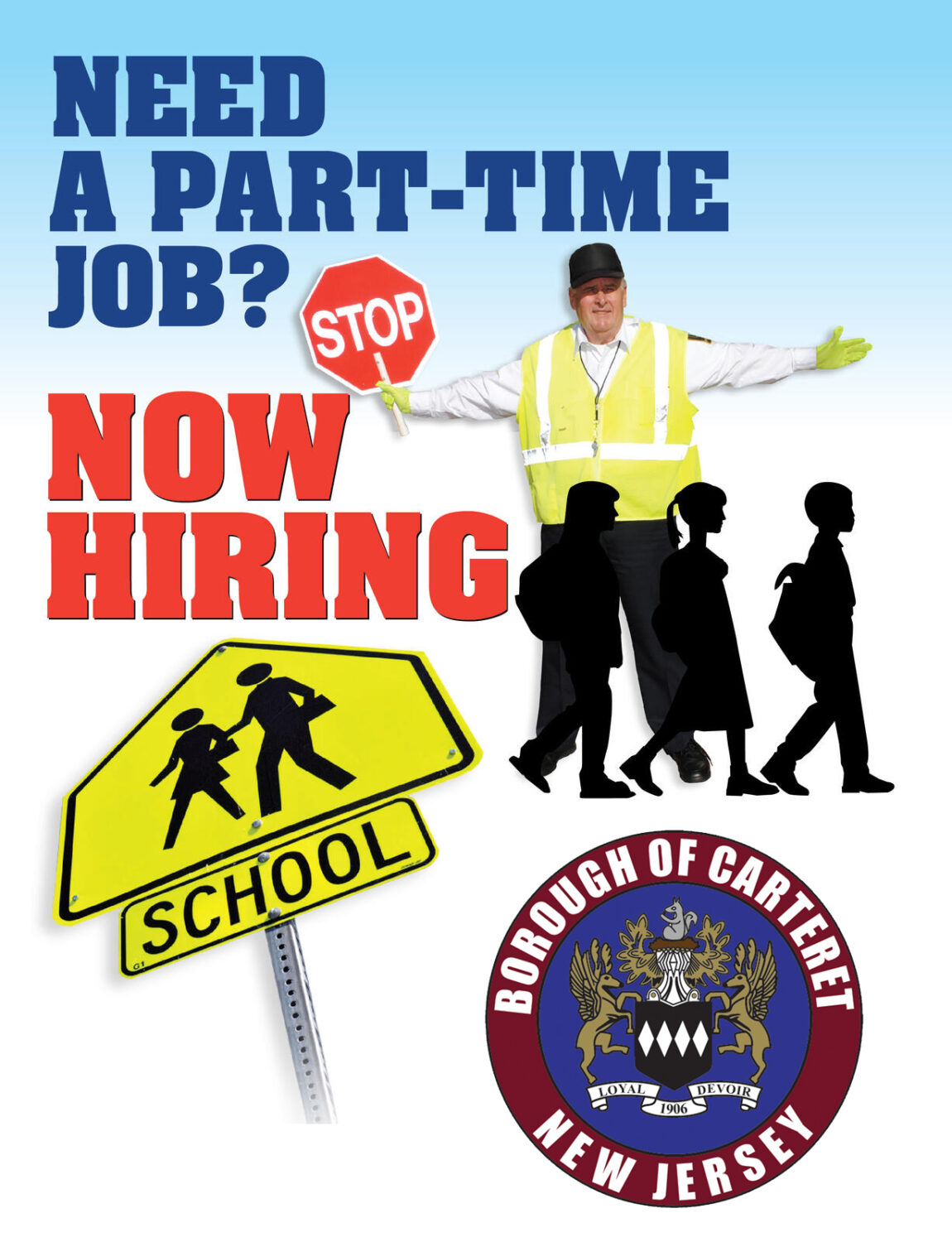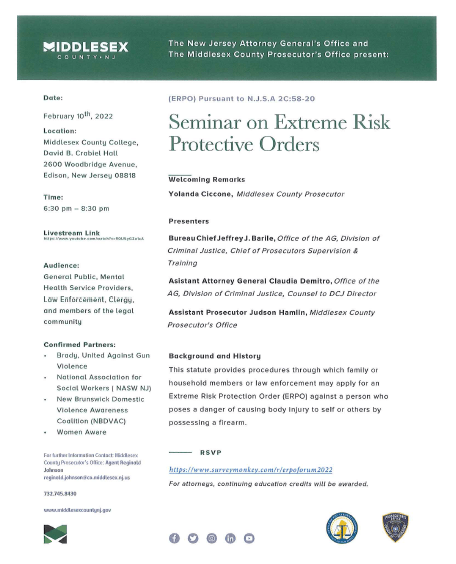 Carteret Police Officers Receive Det. Joseph Seals Valor Award from NJ Attorney General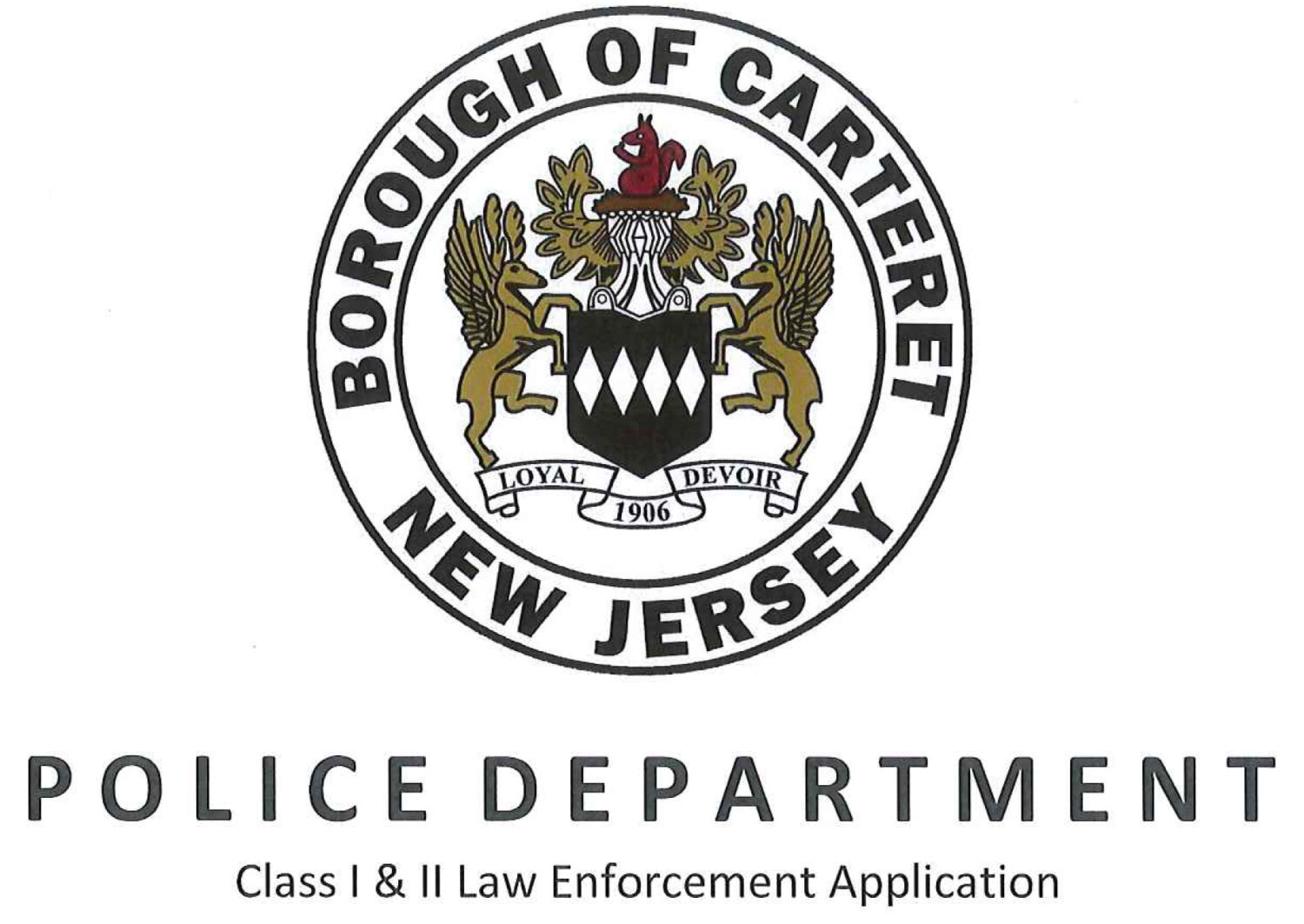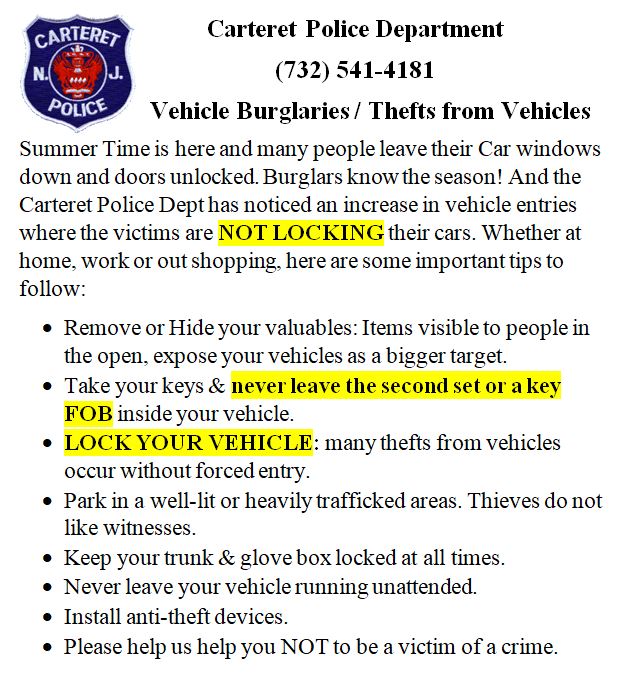 We Are Now Hiring Special Law Enforcement Officers and Crossing Guards- Click HERE For The Appliction