Carteret, NJ – Mayor Daniel J. Reiman was joined by Police Chief Dennis McFadden and the Carteret Borough Council to announce the purchase and unveiling of five Recon Power Bikes which will be used by Carteret Police Officers for patrolling throughout the Borough.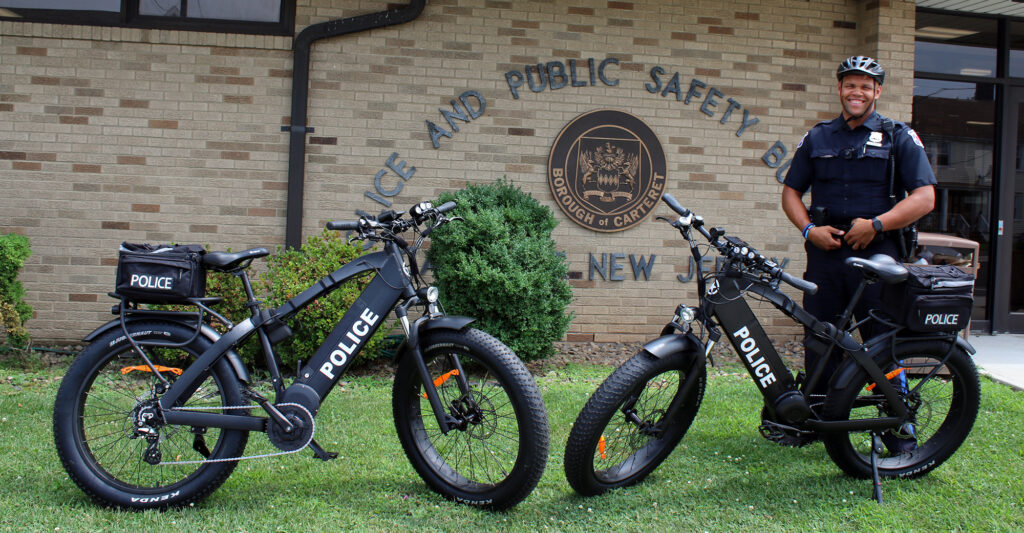 The Recon bikes are fitted with powerful electric motors, lithium ion batteries, air suspensions, wide tires, hydraulic disc brakes, lights, and LCD controllers.  Officers can travel on the bikes at speeds up to 50 miles per hour and even climb or descend stairs with ease.
"The Carteret Police Department is always looking to upgrade technology and resources to keep our community safe," said Chief McFadden. "The bikes will enable our officers to pursue perpetrators on foot while maneuvering through tight areas, crowds, and different terrains."
All Police Officers who will operate the bikes will receive specific training and learn targeted techniques. The Police Department will begin using the bikes immediately to patrol throughout the Borough.
"The Carteret Police Department is one of the most well equipped forces in the state," said Mayor Reiman, "and the new vehicles are a great addition to the department."
For more information on the Carteret Police Department, please visit Carteret.net/Police-Department/ or call 732-541-4181.