CARTERET, NJ – The Borough of Carteret will host its Annual GSA Day in honor of Pride Month this Saturday, June 5th from 11 am – 4 pm outside of Carteret Borough Hall at 61 Cooke Avenue.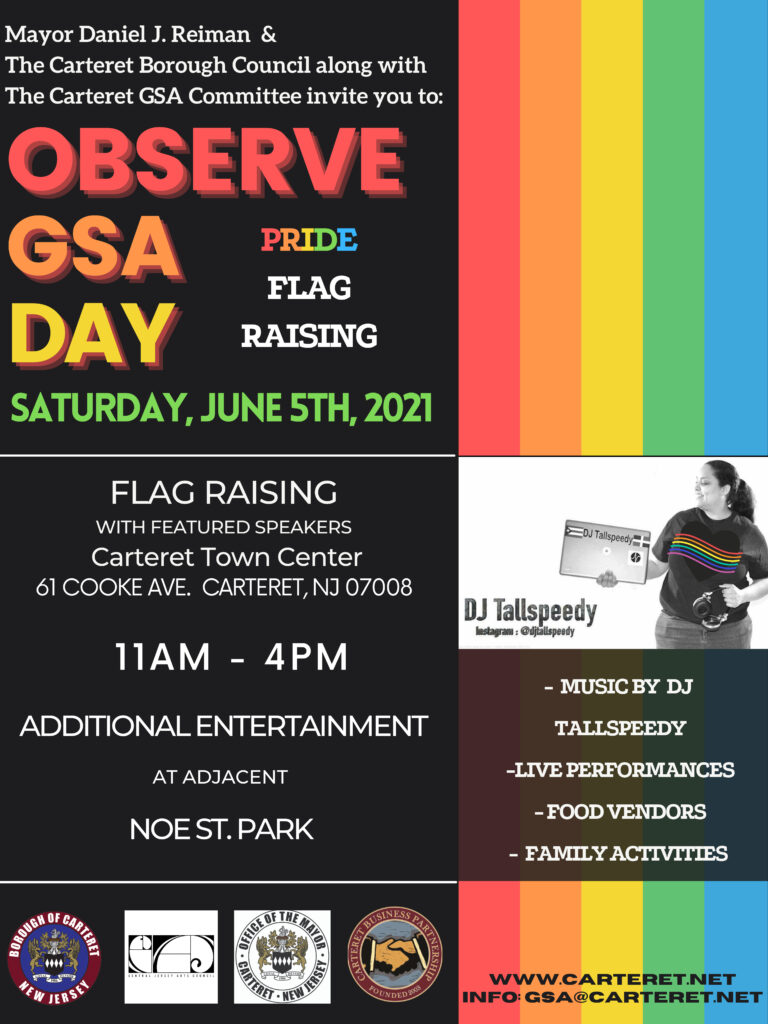 "Carteret regularly celebrates the diversity which makes our Borough and our country so great," said Mayor Reiman. "The LGBTQ+ community is a vital part of our Carteret community and we are proud to recognize and commemorate the contributions the community has made to society."
Carteret's GSA Day will begin with a Pride flag raising, followed by live musical performances by the Carteret Middle School Choir and Carteret High School Varsity Vocals, a live DJ set by DJ Tallspeedy, and special guest speakers.
This will be Carteret's 5th GSA Day, which has seen an increase in attendance each year since its inception.
LGBT Pride month is celebrated in June of each year to commemorate the 1969 Stonewall riots in Manhattan. The purpose of the commemorative month is to recognize the impact that lesbian, gay, bisexual, transgender, and queer individuals have had on history locally, nationally, and internationally.
For more information about GSA Day in the Borough of Carteret, please call 732-541-3817.