Carteret celebrates its annual fiesta of fireworks,
Latin American food, a beer garden, cultural dances, and performances by Sonora Dinamata & more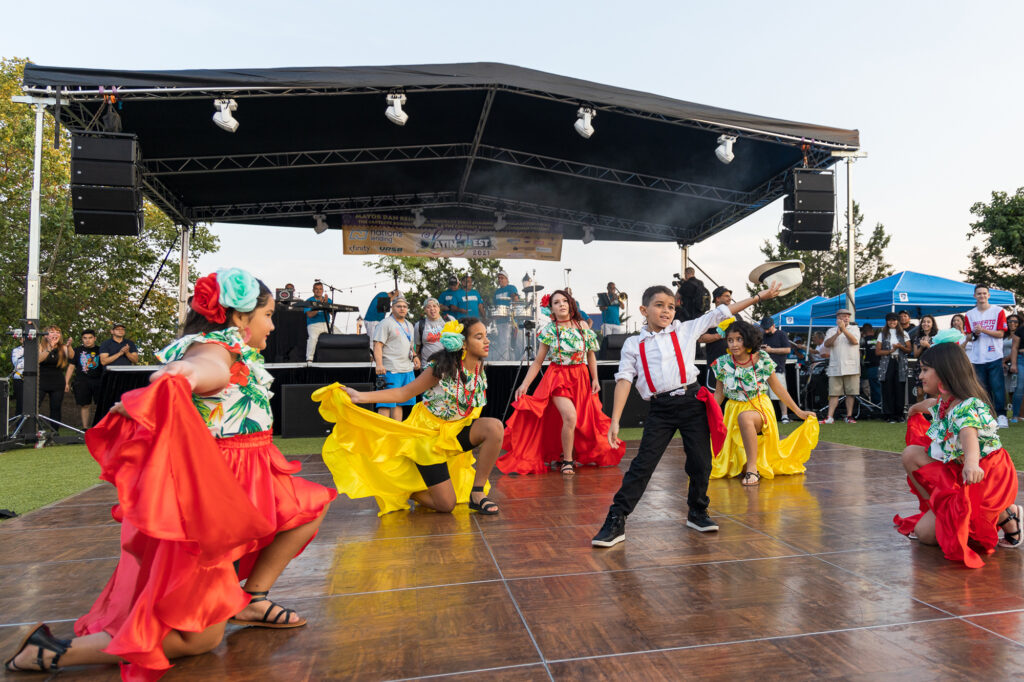 CARTERET, NJ – Mayor Daniel J. Reiman, the Borough Council and Carteret Business Partnershp will present the Borough's annual Latin Fest, bring visitors to Waterfront Park & Veteran's Pier on Saturday, July 29.
The fiesta will include performances by Dominican merengue great "la voz más alta del merengue" Rubby Perez, Colombian cumbia all-stars La Sonora Dinamita, other live and DJ music, fireworks, a feast of Latin food, a beer garden, cultural dances, and park attractions, such as mini golf and volleyball.
"Carteret is the most culturally diverse town in Central New Jersey and the third most diverse town in all of New Jersey with almost 40 percent of our community being of Hispanic descent," Mayor Reiman said. "Our annual Latin Fest is one of many celebrations of Carteret's diversity. It has become one of the best attended Latin festivals in the state and is a fantastic opportunity to educate our community through food, music and cultural dances."
Considered to be one of the strongest voices in merengue today, Perez is an award-winning Dominican star who has crossed over onto the Billboard charts with hits, such as "Love Her." A hit-making machine since 1980s, Sonora Dinamita is the first Colombian group to bring the tropical music genre cumbia to international acclaim.
Other performers will include:
In addition to the music, attendees will be able to enjoy cultural dances in a variety of Latin styles, including salsa, merengue, bachata, cumbia, and musica tipica. And a variety of Latin-style dishes can be enjoyed, along with a beer garden.
The fiesta will be from 4 to 11 p.m. with fireworks scheduled for 9:15 p.m. Because of the popularity of Latin Fest, additional parking will be located and buses will run from 4 p.m. to midnight at the following locations:
Carteret Public Library, 100 Cooke Avenue
Carteret Middle School at Carteret Park on Carteret Avenue
Minue School, 83 Post Blvd.
Sponsors are The Botanic, Xfinity, Bell Mitsubishi, Hampshire, Council President AJ Johal and his Racestar grab-and-go gas stations, Berjé, P.C. Richard & Son, OSI Technology, Nations Lending, Audi Enigma, French Parello Associates, Shop Rite, Chris Michael's Steakhouse Lounge, CME Associates, Midstate Credit Union, and JCT Solutions.
Updates about Latin Fest will be available at Carteret.net or by following @MyCarteret on Facebook, Instagram, and Twitter.