Building to feature Luxury Apartments, Dining, Retail Stores, and Rooftop Lounge
Carteret, NJ – Mayor Daniel J. Reiman joined Carteret Lofts Urban Renewal LLC this week to break ground on Washington Lofts, a mixed-use apartment, retail and restaurant development in the heart of Carteret's Arts District.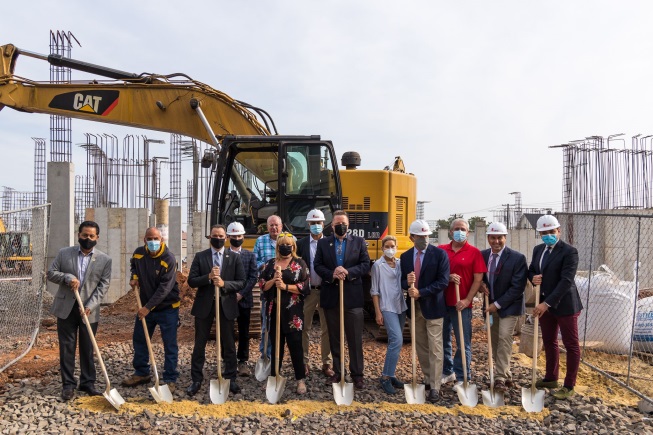 The 6-story building, located directly across from the nearly-complete Carteret Performing Arts and Events Center, will contain 15,000 square feet of restaurants and bars with indoor seating for 255 and outdoor seating for 52, and 2,000 square feet of retail establishments. In addition, the building will feature a 7,500 square foot rooftop bar and lounge with enough space for 158 seats, 130 one-bedroom apartments, 112 two-bedroom apartments, and a parking area on the first floor.
"The Carteret Arts District will be a destination for arts, dining, and luxury accommodations with close proximity to New York City, the beautiful Carteret Waterfront and the New Jersey Turnpike," said Mayor Reiman. "Washington Lofts will provide an upscale venue for commuters to live, visitors to relax and grab a drink or dinner, and shoppers to explore the best deals right here in Carteret."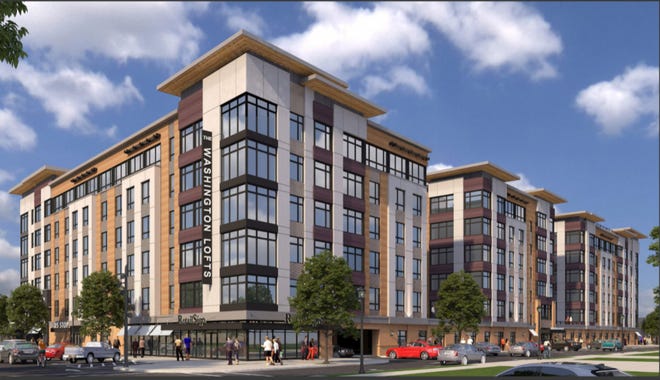 Developer Carteret Lofts Urban Renewal LLC was approved by the Carteret Planning Board in October 2019 to construct the project on the property which was bought by the Borough for $2.5 million and sold to the developer for $5.5 million. It is expected to bring in around $1 million in taxes per year.
For more information on the project, contact the Carteret Engineering Department at 732-541-3826