CARTERET, NJ – Mayor Daniel J. Reiman joined executives from Crow Holdings Development, including Clark Machemer, Senior Managing Director for the Northeast Region, to officially break ground at the company's 126-acre logistics center for construction of three buildings totaling 1.2-million-square-feet of new commercial / industrial flex space.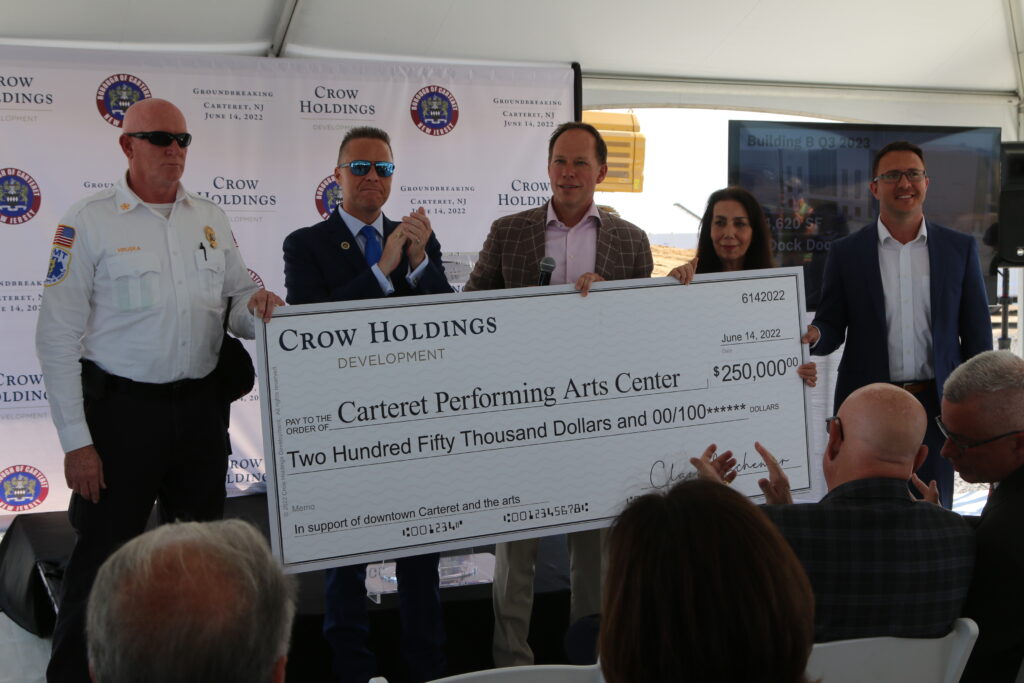 "This development will contribute $135 million in taxes to Carteret over the next 30 years. That's real money for our Community to help with tax stabilization and its one of the reasons why we have gone form the 3rd highest taxed towns in our region to one of the lowest," said Mayor Dan Reiman. "Crow Holdings has contributed $250,000 to The Carteret Performing Arts and Event Center, and $350,000 towards public access improvements for Carteret's northern riverwalk."
The three buildings will range in size from 335,000 to 480,000 square feet. Construction has begun on the first building, which is expected to be completed in September. The second building is expected to begin construction by the end of the year, and the third in the first quarter of 2023.
"This long abandoned brownfield that was ravaged by American Cyanimide / Cytec Industries was a ticking time bomb," said Mayor Reiman. "The engineered cap protects the environment, remediates brownfields and has now led to today's groundbreaking. In addition to the future tax revenue, the Borough also received a $3.25 million host community fee from Soil Safe during the capping phase and a $6.5 million redevelopment impact fee during the construction phase."
This development has created hundreds of union construction jobs and will create thousands of long-term permanent jobs when the buildings are completed and leased.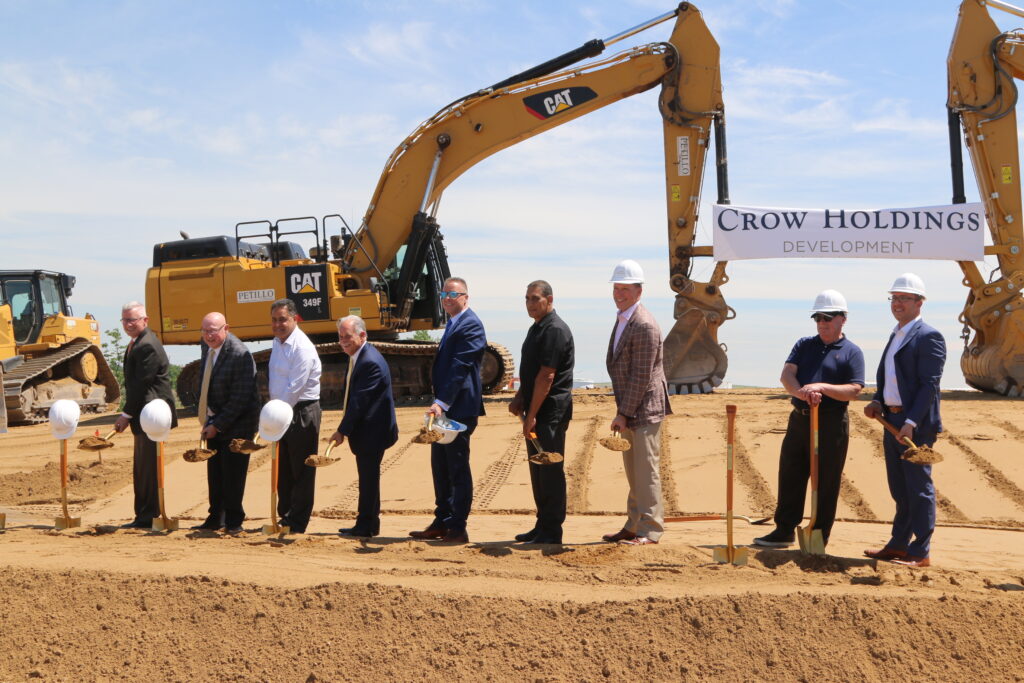 "We stand on the shoulders of Mayor Dan Reiman and the Borough of Carteret, NJDEP, and the leadership of Rahway Arch," said Clark Machemer, Crow Holdings Development's Senior Managing Director for the Northeast Region. "A project like this requires both vision and fortitude, a trait shared by Carteret, DEP, and Rahway Arch. We at Crow Holdings and our development team and partners are privileged to be part of the culmination of well over 10 years of effort of planning, public policy making, remediation and problem solving. What is being built here is three buildings total over 1.2 million square feet, employing hundreds in the construction and upwards of 1,000 upon completion. Thanks to the leadership of Mayor Reiman, this project stand as a beacon for public/private collaboration for taking a dirt, unproductive, eyesore and returning it to the public realm through the generation of tax dollars and employment."
For additional information on Crow Holdings' industrial property in Carteret, visit CrowHoldings.com.