Fire hires total three new career recruits,
while Carteret police department recruits four new cadets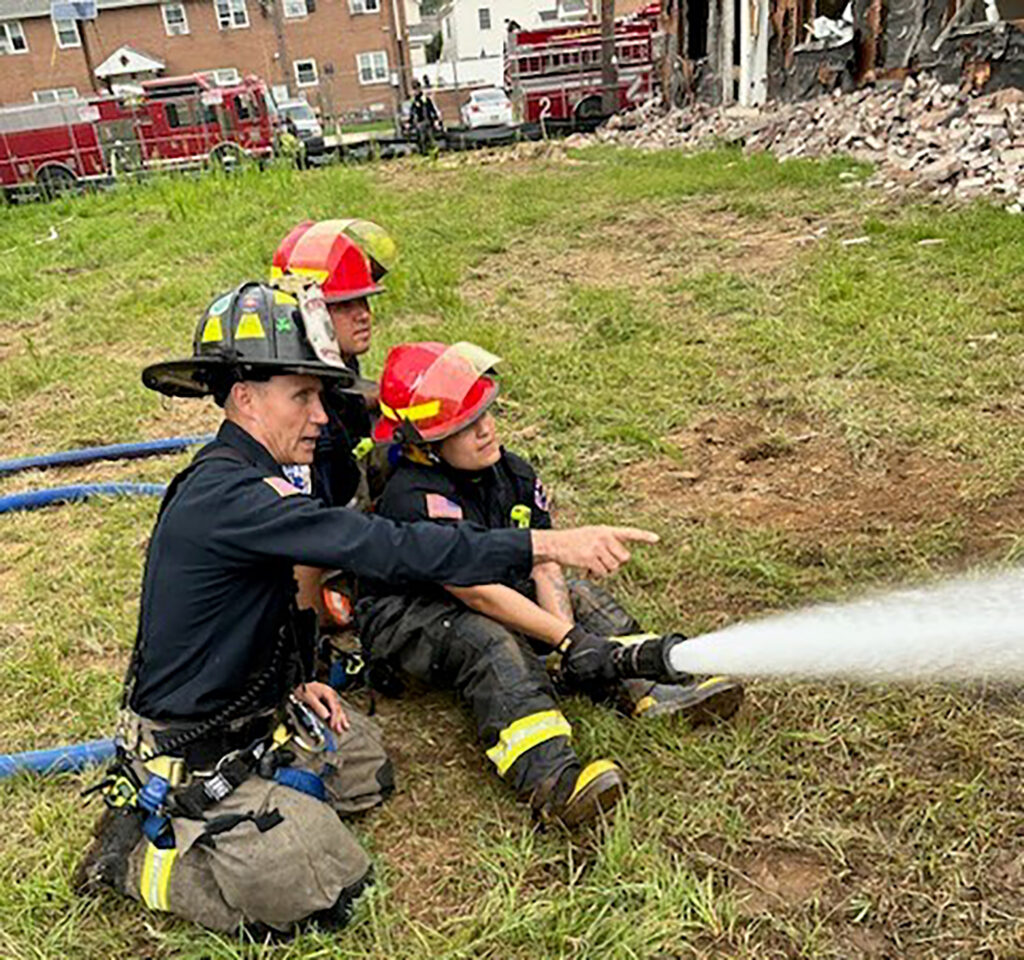 CARTERET, NJ – Mayor Daniel J. Reiman has announced that three new hires to the Borough Fire Department include the first-ever female career recruit. The department has been training the cadets since July 24 in site and building familiarization, basic safety, and physical fitness before they continue training in late September at the Morris County Fire Academy, Fire Chief Mark Hruska said.
Meanwhile, the Borough Police Department has hired four new recruits who are training at the Monmouth County Police Academy, the Mayor said.
"I'm happy to see that we are diversifying our fire department," Mayor Remain said. "Our town is growing by leaps and bounds with more than $1 billion in redevelopment on our waterfront and in our downtown. Such growth demands that we expand our emergency services. I wish the new fire and police cadets well and look forward to them contributing greatly to the public safety of our community."
The fire hires are Isley Perez, the Borough's first-ever female career recruit; Jagjit Singh, and Christopher Toth. Perez is a Marine Corps veteran. Toth and Singh both are transitioning as volunteer firefighters and career EMS, Chief Hruska said. All are residents of Carteret.
"I'm proud to say that I'm the first fire chief in the history of the Carteret Fire Department to have the first female cadet since 1894," Chief Hruska said. "I'm proud to see the diversification of the fire department. That's a big thing to me, and I'm happy to see it."
Chief Hruska said he also was happy to see that two public safety education programs he initiated inspired both Perez and Singh to pursue fire service careers.
Those programs are an elementary school fire poster contest and a Fire Prevention Week awareness event, the Chief said.
"I was interested to see them impacted as little kids and wanting in adult life to become firefighters," Chief Hruska said. "You think you're doing these things to do them because that's what we do, but it turns out that they have a big impact, evidently. The lasting memories when these kids were 5, 6, 7, 8 years old made them want to be a firefighter, which is really pretty sharp."
Dominique Potter, Sarah Abdelnabi, Jonathan Marmol and Amir Hassan, all of Carteret, are the new police recruits.
All are set to graduate from Monmouth County Police Academy on Dec. 13, Deputy Police Chief John Kelly said.
"The department wishes them well in the academy and looks forward to their graduation," Deputy Chief Kelly said.
Updates about Borough emergency services will be available at Carteret.net or by following @MyCarteret on Facebook, Instagram, and Twitter.