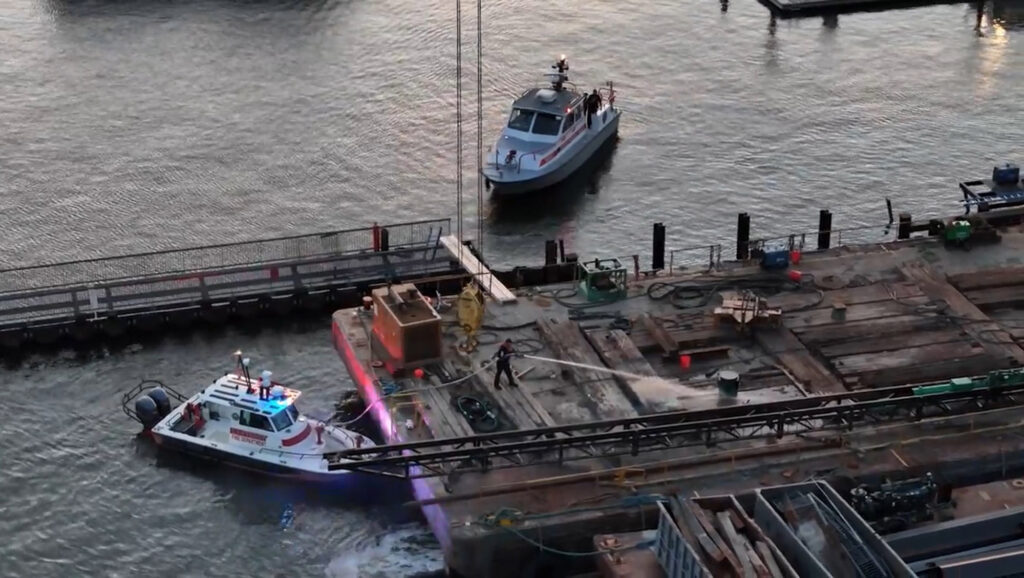 CARTERET, NJ – Mayor Daniel J. Reiman recently announced that the Borough has received a $160,780 competitive Port Security Grant from the Federal Emergency Management Agency, a component of the U.S. Department of Homeland Security.
The intent of the grant is to assist ports in obtaining resources to support the development and sustainment of core capabilities identified in the National Preparedness Goal of "a secure and resilient nation," according to Homeland Security. The Borough will use the funds to equip and maintain its two fire boats and train their crews, Mayor Reiman said.
"Our fire department is a member of the New Jersey Regional Fireboat Task Force, which is a cooperative agency between the U.S. Coast Guard and 12 coastal North Jersey municipalities,"| the Mayor said. "Both the Coast Guard and FEMA are a part of Homeland Security. We received this competitive grant from FEMA, which pitted us against other government entities throughout the country, to add to the safety of the port."
Fire Chief Mark Hruska added, "This grant will enable us to outfit our fireboats with additional gear and further train our personnel to keep area waterways safe. Updating equipment helps to keep the fireboats relevant and prolongs the useful life of these important assets. With this grant, our personnel will continue training on the most up to date search and rescue techniques, waterborne firefighting practices and cross training with our law enforcement partners."
Featuring a unified communications center in Union City, New Jersey Regional Fire Boat Task Force was designed to respond to emergencies occurring in federally protected ports and waterways in the region known as "Sector New York." Other Task Force municipalities are Bayonne, Edgewater, Elizabeth, Hoboken, Jersey City, Kearny, Linden, Newark, Perth Amboy, Secaucus, as well as North Hudson Regional Fire & Rescue.
The grant to Carteret is part of FEMA's $2 billion Preparedness Grant Program for fiscal year 2023, including $100 million for port security nationwide. New Jersey received a total of $3.5 million in federal port security funds.
Updates about Carteret emergency services will be available at Carteret.net or by following @MyCarteret on Facebook, Instagram, and Twitter.