Carteret, NJ – Mayor Daniel J. Reiman will swear in seven new full time Officers to the Borough Police Department on Saturday, July 28th, along with five newly promoted Sergeants. The addition of these seven new officers will bring the total of full time Carteret Police officers to 60, in addition to 20 part time officers and 19 civilian employees. The swearing-in ceremony will be held at Carteret Borough Hall, 61 Cooke Ave, beginning at 10:00 am.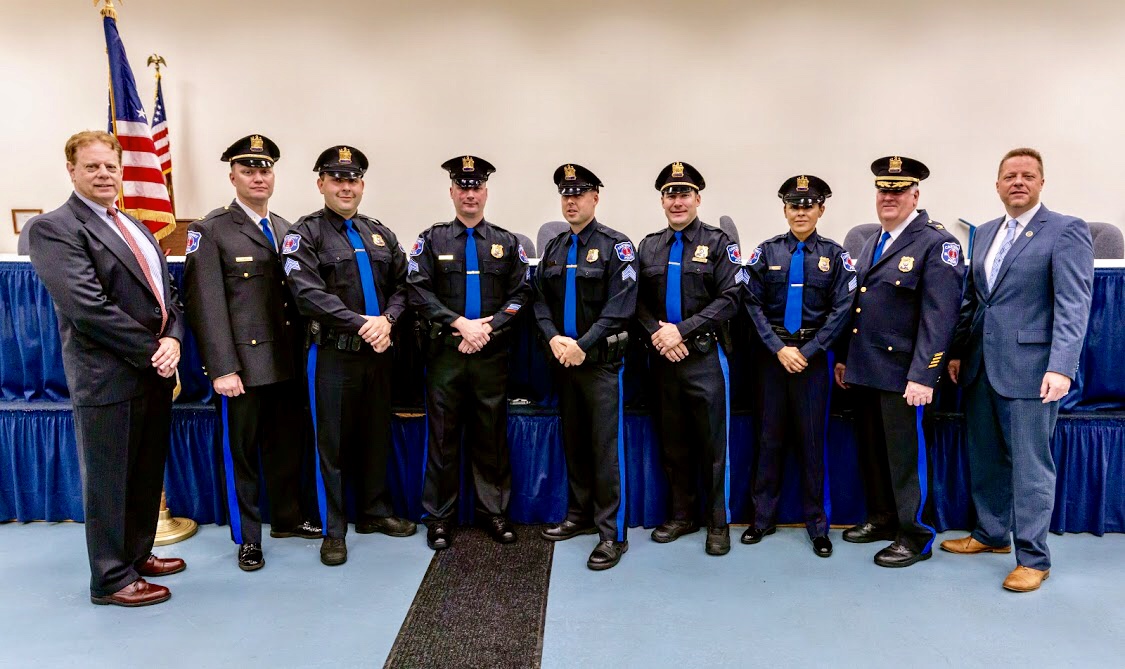 "Carteret is dedicated to ensuring the safety of our residents and visitors," said Mayor Reiman. "Hiring new officers and promoting senior officers benefits our community by providing the resources to keep our Police Department prepared and adequately staffed."
New officers being ceremonially sworn in, include promoted Special Law Enforcement Officer Ahmed Rady, Officer Justin Craig, Officer Eric Guzman, Office William Higgins, Officer Meghan McFadden, Officer Anthony Ramos, and Officer Lawrence Yang. Officers being promoted to Sergeant include Sgt. Larissa Lilavois, Sgt. John Kelly, Sgt. Douglas Greenberg, Sgt. Antonio Dominguez, and Sgt. Justin Terebetski.
Sgt. Larissa Lilavois is the first female Sergeant in the Carteret Police Department's history. She has served the Carteret Police Department since 2005, first on patrol until 2007, followed by her time as a Juvenile Detective and DARE Officer until 2008 when she was assigned to the General Assignment Detective Bureau.
Sgt. John Kelly is currently serving his 9th year with the Carteret Police Department. He previously served as patrolmen for the South Amboy Police Department and in the United States Marine Corps, where he served two combat tours in Iraq.
Sgt. Douglas Greenberg is a 16 year veteran of the Carteret Police Department who has served both in the patrol division and in the Juvenile Aid Bureau as a detective.
Sgt. Antonio Dominguez began serving in the Carteret Police Department in 2011 and has been the handler for narcotics scent detection K-9 "Ukon" since 2016.
Sgt. Justin Terebetski was born and raised in Carteret, and has been on the Carteret Police force since 2005, during which time he has received multiple awards from the Borough and PBA.
In addition to hiring the seven new full time officers and promoting five Officers to Sergeant, Mayor Reiman swore in sixteen new Special Law Enforcement Officers last Thursday to bolster the Borough's Police force for large Summer events and various community activities.
The Borough of Carteret has also announced it is hiring crossing guards and 911 dispatchers. To apply, or for more information, please visit Carteret.net/police-department.
[metaslider id=3539]