Carteret, NJ – Mayor Daniel J. Reiman today announced permit approvals for the Borough of Carteret's extension to the River Walk at Waterfront Park. The extension will now include 1.5 miles of public walkway, featuring a 1 mile boardwalk from Waterfront Park south to the border of Woodbridge at Tuft's Point. Permits for an n additional half a mile of walkway headed North to the Noe's Creek Tributary have also been submitted. An additional part of the  project is rehabilitation of 400 feet of abandoned pier next to the old US Metals Refining Property, which the Borough acquired in a settlement with the company in 2017. Prior to Mayor Reiman's Administration, there was no public access to Carteret's waterfront.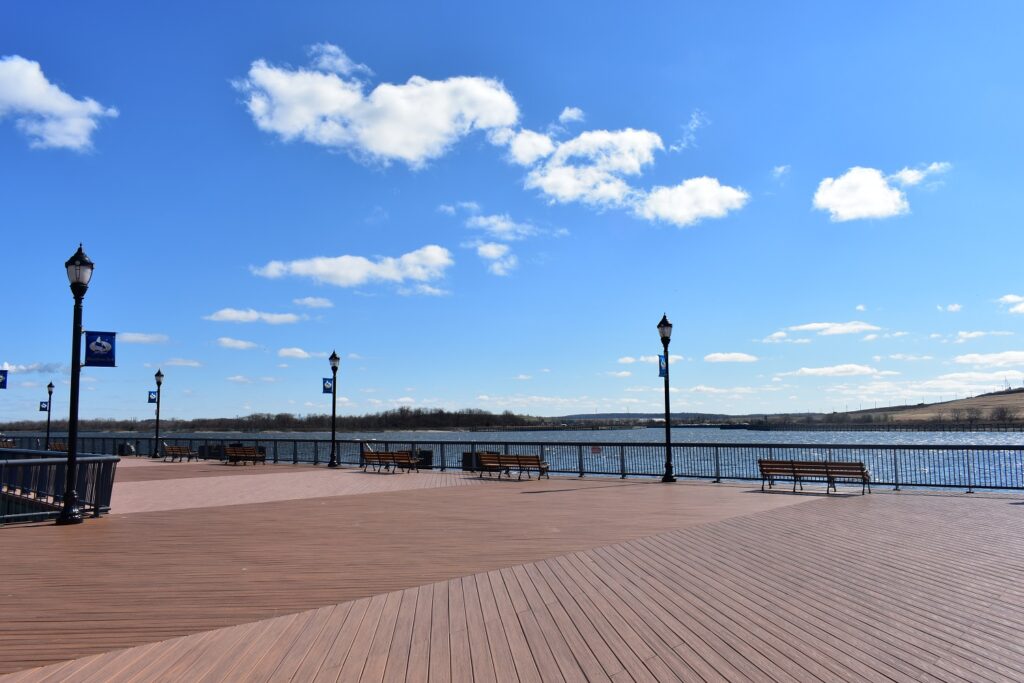 "Carteret's Waterfront is now a jewel of the region, with unprecedented public access to the Arthur Kill River," said Mayor Reiman. "My administration has worked tirelessly to receive approvals for public walkways, our new Municipal Marina, future events center, and Ferry Terminal. Now our vision is coming to fruition for the public to enjoy."
Funding for the project is provided by $13.25 million in grants from the NJ Department of Environmental Protection's Office of Natural Resource Restoration, thanks to a settlement between the state of New Jersey and Occidental Chemical Company. Occidental's subsidiary Diamond Shamrock Chemical Company, intentionally polluted the Passaic River, which connects with the Arthur Kill River.
The 10 acres of land containing the pier was attained by Carteret as part of a 2010 settlement between the Borough and E.I. Dupont, a chemical company which polluted land in Carteret.
In addition to the NJ DEP grants, the Borough has received $125 million in total grants for Waterfront projects.  With these funds, the Borough also constructed the Carteret Municipal Marina, which was opened to the public in April and contains 190 boat slips, floating docks, a wave attenuator and fueling station.
Future planned improvements will include a ferry station with service to Manhattan, parking for commuters, security cameras, lighting, benches, bike racks, educational signs, and a Waterfront Events Center.