CARTERET, NJ – On April 5, 2022 at 7:18 pm, the Officers from the Carteret Police Department responded to a 911 call for a reported domestic violence incident that resulted in a stabbing on Essex Street. Upon their arrival, they found a 36 year old victim. The victim had severe bleeding from a laceration on his shoulder as well as a puncture wound to his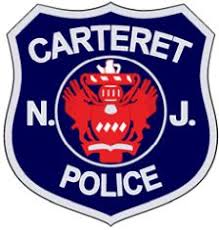 head. Upon further investigation it was revealed that the victim attempted to intervene with a domestic dispute involving his neighbors. According to witnesses, suspect Manuel Rodriguez of Carteret threatened to kill the victim and began a physical altercation with him.  The suspect then slashed and stabbed the victim with a folding knife. The suspect attempted to convince witnesses not to call the police and subsequently fled on foot prior to police arrival.   The Carteret Fire Department and EMS arrived and transported the victim to Newark University Hospital.
An initial arrest warrant was issued for Manuel Rodriguez on April 5th, charging him with Aggravated Assault, Possession of a Weapon for an Unlawful Purpose, Unlawful Possession of a Weapon and Endangering the Welfare of a child.
"Information was not released to the public at the time of the warrant being issued due to concern the suspect was a flight risk who had already left town and could potentially flee the country," said Carteret Police Chief Dennis McFadden. "The Carteret Police Department along with federal agencies conducted a thorough investigation which produced sufficient evidence to locate and arrest the suspect."
Today, April 21, 2022, the Carteret Police Department's Street Crimes and Special Investigations Unit and U.S. Marshals Service tracked the suspect to a restaurant in Camden and placed him under arrest. Manuel Rodriguez is currently being housed in the Middlesex County Adult Corrections Center.
The victim is currently hospitalized.