CARTERET, NJ – Mayor Daniel J. Reiman announced today that the Borough of Carteret has received the NJ Department of Environmental Protection (NJ DEP) watershed dredging permit in for the long-awaited Carteret Ferry Terminal.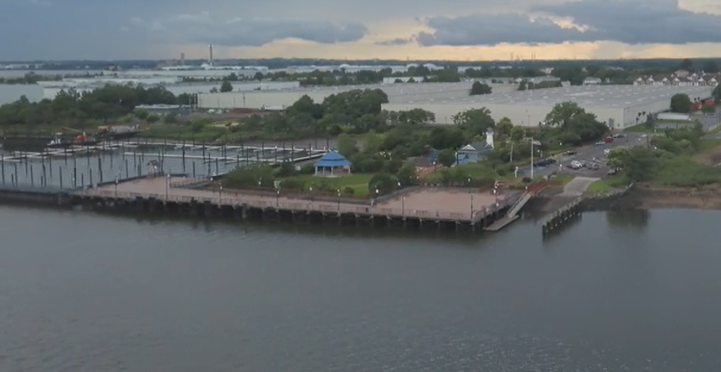 "This is one of the final steps and approvals Carteret needs to construct the Ferry Terminal our community has desired and fought for," said Mayor Dan Reiman. "The Ferry Terminal will provide Carteret and our region with an alternative to bus and train service by utilizing Carteret's direct waterfront access to the Arthur Kill River."
NJDEP Permit Number 
1201-08-0001.1 LUP200002 authorizes construction of 696 parking spaces, stormwater infrastructure, terminal building, a 200 foot long floating wave screen, a 49 foot by 10 foot aluminum gangway, a 27 foot by 10 foot aluminum gangway, a 40 foot by 40 foot floating platform, a 30 foot by 15 foot platform, 18 – 30 inch piles supporting a floating donut fender, 12 – 18 inch piles supporting floating docks/platforms, 18 – 12 inch piles supporting a wave screen, a 36 inch stormwater outfall, 150 linear feet of rip rap shoreline stabilization, a timber access stairway, timber access ramp, 20 foot by 20 foot timber platform, approximately 150 foot steel sheet pile wall, and approximately 18,173 cubic yards of mechanical dredging. Two, 80 foot ferry boats, each with a 149 passenger capacity, will utilize the terminal.
The ferries will provide quick and reliable service to numerous stops in Manhattan for both commuters travelling to work and for those seeking recreation.
Additional benefits of the ferries include:
Providing reliable and significantly quicker and more environmentally-friendly transportation service to New York City;

Reducing congestion on the New Jersey Turnpike and roads leading from the Turnpike into the Holland and Lincoln Tunnels;

Reducing reliance on the automobile in a densely populated area well-suited to the development of robust public transit service;

Providing redundant transportation service in instances of an emergency or a catastrophic event;

Providing an affordable, accessible and dynamic transportation system responsive to current and future customers;

Protection and improvement of the quality of the natural ecosystem and the human environment;

Retaining and increasing economic activity and competitiveness;

Transforming an area of environmental degradation into a catalyst for economic development;

Accommodating continued population growth in Carteret and the region;

The NJDOT Office of Maritime Resources anticipates the marine dredge portion of the project within the coming months with an anticipated start date of 2022.

Mayor Reiman Taking a Test Ride on a Potential Future Ferry

"Carteret is quickly becoming one of the most desired locations for commuters to call home," said Mayor Reiman. "New residential and commercial opportunities, combined with our future ferry service, newly constructed Performing Arts and Events Center, upgraded parks, and stable tax rates solidify Carteret as a great place to live, work, and raise a family."

The Carteret Ferry Terminal is part of Mayor Reiman's vision to turn Carteret's waterfront into a popular regional destination, which now includes a waterfront fishing pier, public park, a 185-slip marina, a future events center at the park, and a $13.25 million boardwalk and river walk funded through a grant from the Office of Natural Resource Restoration, a Department of the NJ State Department of Environmental Protection (DEP).

"Our nearly 2 miles of public access along our eastern shoreline, including our ferry, marina, events center, and walkway is a remarkable feat for a community that had no public access to the waterfront for over 100 years," concluded Mayor Reiman.

Carteret has applied for and is waiting on final approval of a development permit by the U.S. Army Corps of Engineers which is expected in 2022.

For more information on Carteret's Ferry Terminal and Waterfront Park, please visit Carteret.net.