CARTERET, NJ – Mayor Daniel J. Reiman, the Carteret Borough Council, and the Central Jersey Arts Council will celebrate Carteret's 10th Annual GSA Day this Saturday, June 4th, 2022 from 11 am – 4 pm, outside the Carteret Public Library & Deverin Community Center at 100 Cooke Ave.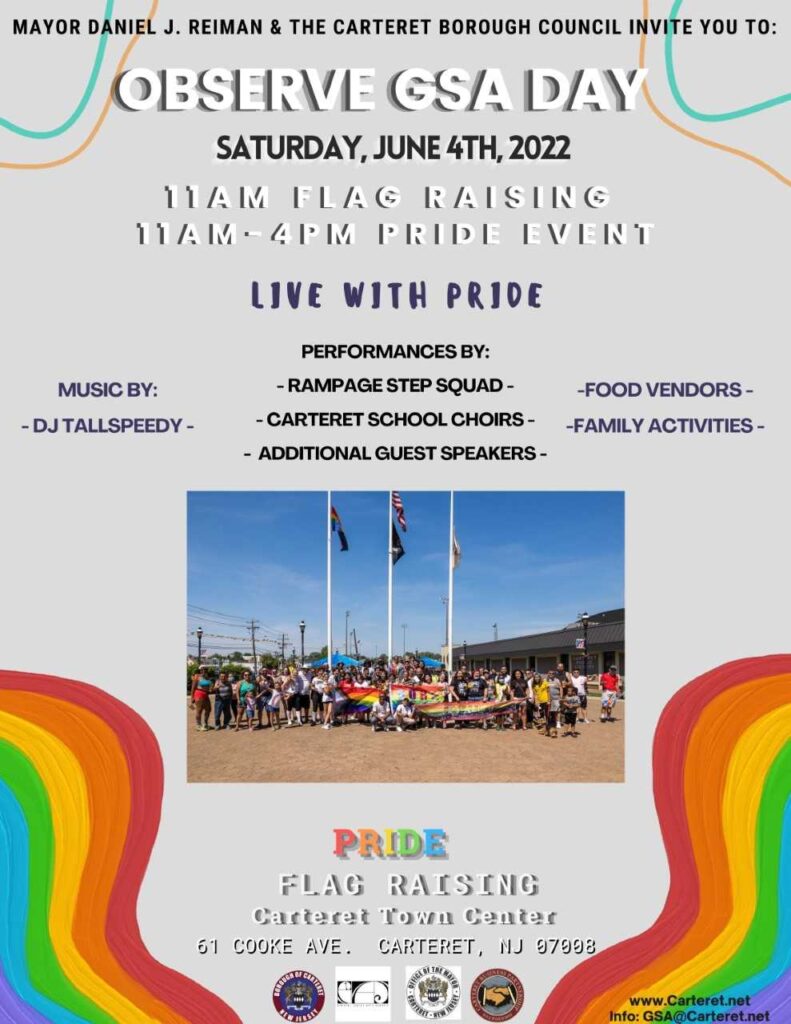 "Carteret is a diverse melting pot with residents of all sexualities, ethnicities, creeds, and personalities," said Mayor Reiman. "We celebrate our differences and support each other, which makes our Borough a loving and supporting place to live, work, and raise a family."
The event will feature a Pride Flag raising, live music from the Carteret High School and Middle School choirs, performances from the Rampage Step Squad, music from DJ Tallspeedy, guest speakers, food vendors, and activities for the whole family.
LGBTQ Pride month is celebrated nationally in June of each year to commemorate the 1969 Stonewall riots in Manhattan. The purpose of the commemorative month is to recognize the impact that lesbian, gay, bisexual and transgender individuals have had on history locally, nationally, and internationally.
For more information on this event all events Carteret offers throughout the year, visit Carteret.net or follow @MyCarteret on Facebook, Twitter, and Instagram.