Carteret, NJ – Mayor Daniel J. Reiman today announced that the Borough of Carteret is currently raising donations and items to forward care packages to U.S. military personnel deployed in the Middle East.  The New Jersey Army National Guard unit, under directive of the U.S. Department of Defense, includes Carteret's own Army Sergeant Lawrence Yang, who is also a Carteret Police Patrolman.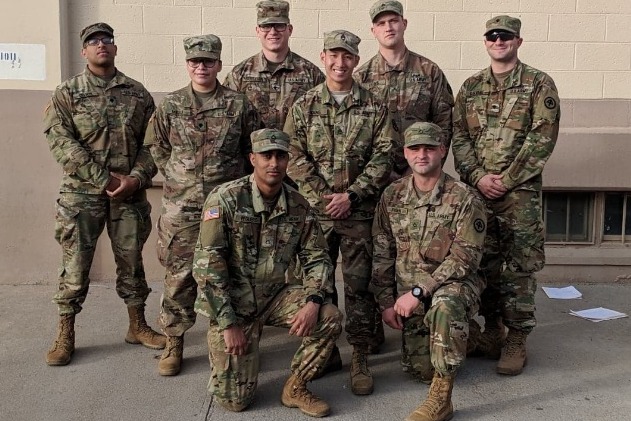 If you have a family member or know a Carteret resident who is deployed to a combat zone, we would like to send them a care package too. Please e-mail the information to [email protected].
Donations may be dropped off at Mayor Reiman's office in Borough Hall at 61 Cooke Avenue in Carteret until August 10, 2019.
Examples of items being collected are:
Snacks:
Crackers               Clif Bars              Cookies
Chips                    Protein Bars          Hard Candies
Nuts                     Granola Bars         Gum
Fruit Snacks          Tuna Pouches        Beef Jerky
Other non-perishable items:
Powdered Drinks Mixes:
Instant Coffee
Powdered Creamer (Coffee Mate or Creamora)
Juice Mixes
Gatorade Mix
Toiletries:
Deodorant           Facial Moisturizer                Disposable Razors
Soap                    Sunscreen                             Baby Wipes
Body Wash         Feminine Care Products         Baby Powder
Body Lotion       Shampoo                               Gold Bond Medicated Powder
Foot Lotion        Conditioner                             Cotton Swabs
Medicine:
Advil                          Tums
Tylenol                        Cough Drops
Icy Hot                       Pepto Bismol (Tablet Form)
Vicks Vapo Rub          Imodium (Tablet Form)
Monetary donations may be made, payable to:
"Carteret Business Partnership"
61 Cooke Ave. Carteret, NJ 07008.
Please call 732-541-3836 with any questions regarding care package donations.