Carteret, NJ – Mayor Daniel J. Reiman and the Borough Council presents the Borough of Carteret's 7th Annual Latin Fest at Carteret's Waterfront Park, 200 Middlesex Ave, this Saturday, July 27th from 4:00 pm – 11:00 pm, featuring the legendary Raul Acosta y Oro Solido, food, a beer garden, vendors, dancing, multiple DJs, additional live salsa, bachata, and merengue music acts, giveaways, contests, and a large fireworks display. The family-friendly event is traditionally attended by thousands of families from around the state and is always an exciting day, filled with the sounds, foods, and traditions of Hispanic culture.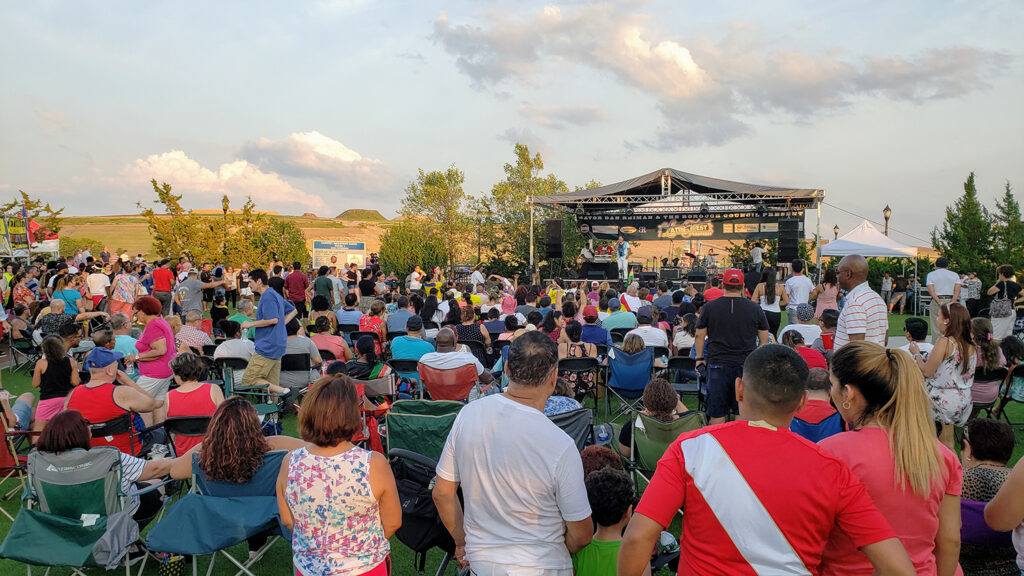 "Carteret is proud to be one of the most ethnically diverse communities in the state," said Mayor Reiman. "Our annual Latin Fest is a great way to celebrate culture in the Borough and all that Latin Americans have contributed not only to Carteret, but to our state and country."
The featured act of Latin Fest, Raul Acosta y Oro Solido, has established itself as one of the biggest Latin music groups in the world, with hits like "Ta Cache," "La Tanguita Roja," "Maria se Fue," "El Baile del Beeper," "Una Nalgadita," and "La Morena." Oro Solido has sold out Madison Square Garden, performed at a Presidential Inauguration, and has been featured on some of the most popular television shows.
Since the event is expected to be well-attended, those attending are encouraged to utilize the free Carteret shuttle system from Carteret Middle School (at Carteret Park), Minue School, and the Carteret Public Library, as parking will be limited at Waterfront Park on the day of the event.
The complete schedule, sponsors, and shuttle information for Latin Fest are below.
For more information on the event or Carteret's diverse community, visit Carteret.net or call 732-541-3801.