Carteret, NJ – The Carteret Business Partnership has announced that it has issued a public "RFP" (Request for Proposal) for an experienced and innovative food and beverage operator for a new "concept" restaurant to be located in the Borough of Carteret, NJ. Applicants should have several years of restaurant and bar management, with a solid track record of quality and service.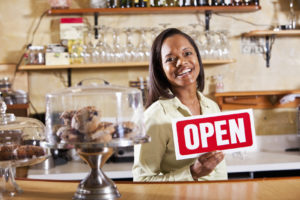 The Carteret Business Partnership Inc. is a non-profit economic development corporation created by the Borough and is tasked amongst other things with managing the Borough's Special Improvement District as well as helping to recruit and retain small businesses in Carteret. The CBP offers a variety of incentives designed to assist with small business development.
The Borough of Carteret is located in northern Middlesex County, NJ and is easily accessible from the NJ Turnpike exit 12 in Carteret, with close proximity to US 1 & US 9, as well as NJ 287, NJ 440 and the Garden State Parkway.
The CBP has multiple locations immediately available for a Restaurant / lounge / Café setup within the growing downtown area on Washington Avenue and planned Arts District.
"The announcement of currently available restaurant space along with the planned and future restaurant space in the Arts District is exciting news for Carteret. The Borough and CBP are committed to creating a thriving down town arts district anchored by the Performing Arts Center" said Mayor Dan Reiman.
For information and to download the Request for Proposal, visit www.carteret.net or call Diana St. John, Deputy Director, Carteret Business Partnership at 732-541-3835.