Carteret, New Jersey – Mayor Daniel J. Reiman, Carteret Library Director Joseph Norris and Laurent Mevs, the Borough's Director of Information Technology, have announced that the third class of residents have been accepted into the Carteret Technical Institute (CTI) training program, sponsored by the Carteret Business Partnership and the Carteret Free Public Library.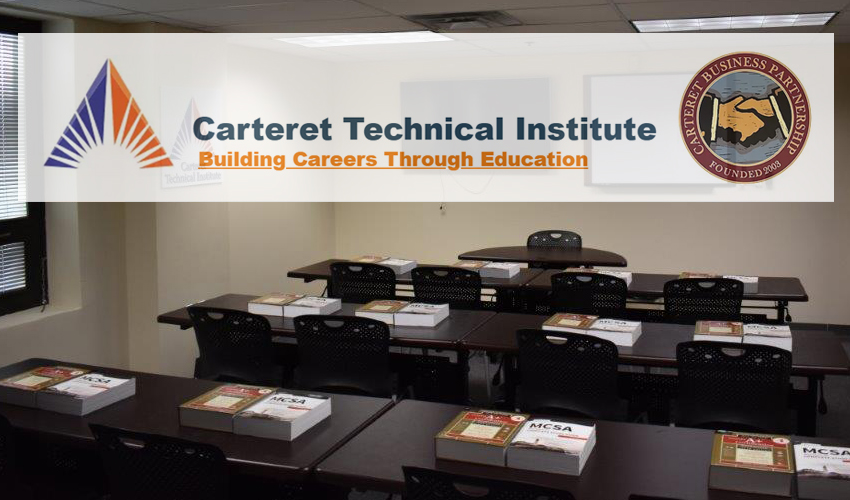 CTI will provide intensive training on information technology related to the CompTIA Fundamentals + and CompTIA A+ certifications.  Students will meet three times a week in a computer lab setting with test review and preparation sessions. Classes will start on Thursday, April 4, 2019.
CTI is a partnership between the Mayor's Office, the Carteret Business Partnership, and the Carteret Public Library. CTI represents Mayor Reiman's Administration's commitment to offering educational training opportunities for adult Carteret residents to help expand their career potential.
There were over 40 Carteret residents that expressed interest in the program. "The Carteret Technical Institute is proud to announce its third class of resident students," said Mr. Norris. "We are grateful for the support of Mayor Reiman and the Carteret Business Partnership to continue this scholarship program to offer career enhancing training for people looking for careers in IT and computers."
Mayor Daniel J. Reiman stated "The CTI program has trained over 24 Carteret residents so far. Our new Spring-Summer 2019 class will offer 12 new students world-class training and preparation to become certified computer technicians."
Mr. Mevs noted that, "CTI offers the complete package for our students. We use state of the art training software, combined with a friendly classroom setting, with many hands-on training and lab sessions. Students at CTI get the best all-around preparation for an IT career."
More information about the CTI program can be found at www.carterettechnicalinstitute.org/