Carteret, NJ – Mayor Daniel J. Reiman presented commendations to 69 Carteret students on June 11th for contributing to this year's "Carteret Youth Art Show."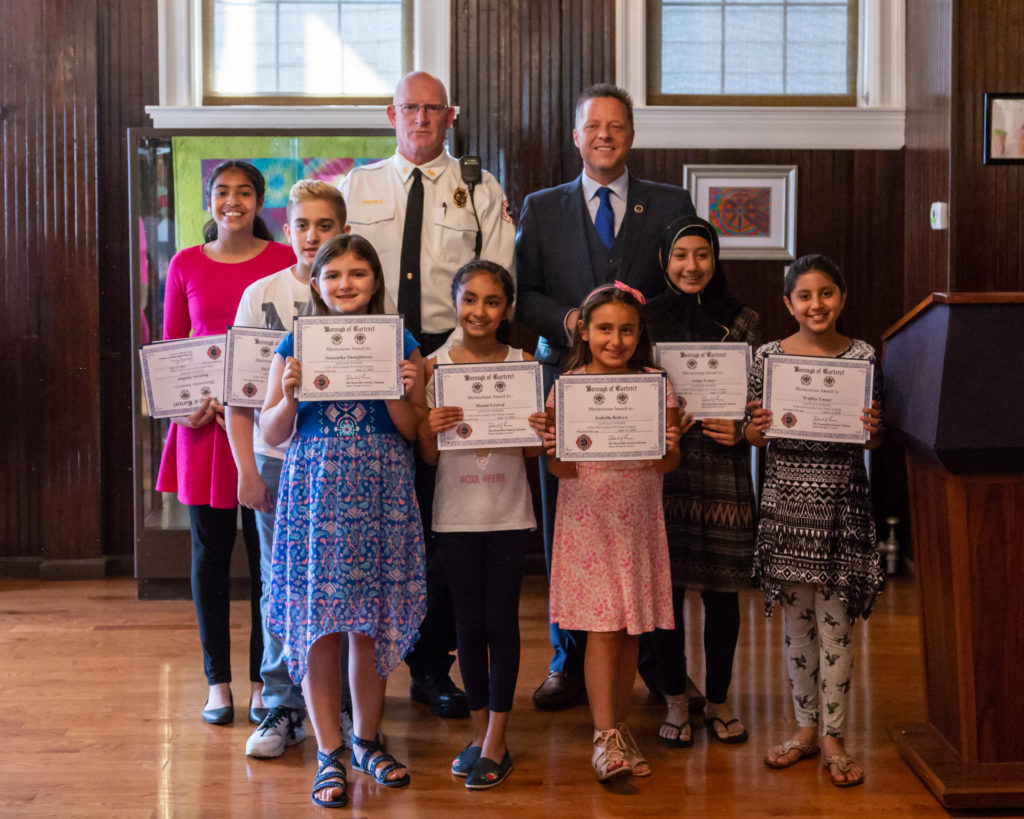 Monday night marked the opening night of the show, which will run until July 28th at the Blazing Star Cultural Arts Center on Carteret Avenue. Artwork, including paintings, drawings, sculptures, and other creations was all created by students from Carteret's Elementary Schools, Middle School, and High School. All are welcome to stop by the Blazing Star during regular business hours to see the artwork. For more information about the show, please contact the Central Jersey Arts Council at [email protected].
The Blazing Star also has the Carteret CommUNITY Quilt on display, which won numerous awards and was featured at the NJ Quilt & Sewing Fest. The Quilt's creator, Krishma Patel, received the 2018 Carteret Artist of the Year Award from Mayor Reiman for her work on the project.
Additional awards were presented by Mayor Reiman and Fire Chief Mark Hruska for the winners of the Every Second Counts Fire Safety Poster Contest. The winners will receive rides to school on actual firetrucks and a tour of the Carteret Firehouse.