Carteret, NJ – Mayor Daniel J. Reiman announced today that the Borough of Carteret will receive a $2.5 million grant for the Noe Street Park drainage project.
"We are always striving to improve the Borough with as little cost to our local residential taxpayers as possible," said Mayor Dan Reiman. "This grant will enable us to continue to mitigate flooding to the 700 acre area in the center of town, which is within a tidal flood area."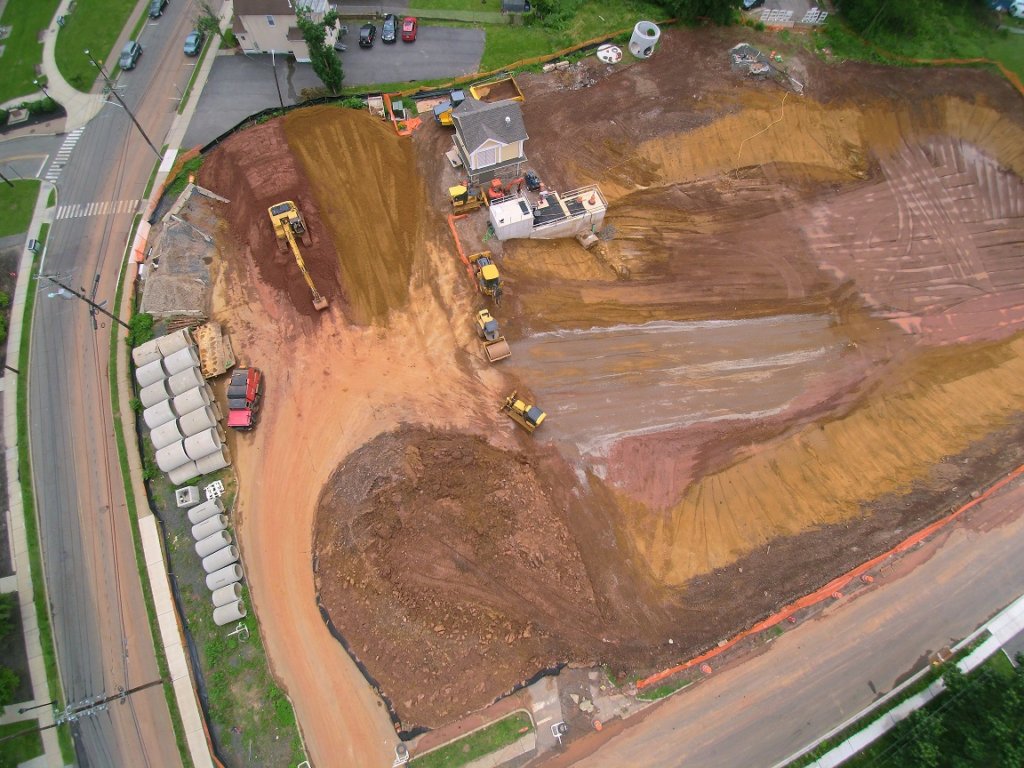 This new $2,483,168 million grant, which is in the form of principal forgiveness from a New Jersey Environmental Infrastructure trust construction loan, is in addition to a $1.04 million New Jersey Department of Environmental Protection Green Acres grant Carteret received in 2015 for the Noe Street Park project.
Noe Street Park is being created as a regional storm water retention pond to mitigate possible flooding to residential areas and to provide additional opportunities for passive recreation for Borough residents.  The borough acquired a block of residential properties in the low lying areas of Noe Street that have experienced severe flooding in the past, and were destroyed during Hurricane Sandy.  The properties were combined with borough lots to be used to create a passive recreation park.
At the center of Noe Street Park will be a detention basin used to collect storm water from new and additional catch basins on the street. Once the water exceeds a certain level, a new stormwater pump station will begin pumping excess water to upgraded outflows off of Peter J. Sica highway to Noe's Creek which drains into the Arthur Kill.  Obsolete storm water drainage pipes will be replaced on Pershing and Leick Avenue as well as Noe, Harris and Sharot Streets.
Such improvements will reduce pollution resulting from a previously overtaxed infrastructure system adjacent to Noe's Creek and the Arthur Kill areas.  This area was previously impacted by Superstorm Sandy and this resiliency project will mitigate the impact on the Borough in the event of another major storm.  Once the project is complete all of the roads will be milled and repaved.
"The upgrade will prevent the ponding that occurs from the system being overwhelmed by sudden heavy rainfall," said Mayor Reiman.  "This would not prevent the flooding from one hundred year events, like Superstorm Sandy, but it will prevent the more frequent 25-50 year events from being catastrophic."
The Noe Street Park will also serve as a multipurpose recreational amenity for any season. The improvements include an open pond formed from the retention basin, with fountains and significant natural vegetation, which will be used for ice skating and other activities in the winter, weather permitting. The Borough will also develop a perimeter walkway along with decorative period lighting, benches, and interpretative signage for plantings and wildlife.
In addition, an observation platform at a point on the perimeter will be designated for remote control model boats and other similar activities.
The current construction phase of the Project, totaling $13,200,000, was funded by a low interest 20-year loan through the NJEIT, of which $2,483,168 will be in the form of a grant.
For more information about the Noe Street Park project, please contact the Borough of Carteret engineering department at 732-541-3847.