Carteret, NJ – Mayor Daniel J. Reiman and the Borough of Carteret have commissioned local artist and library staff member Adrian Vega to paint a beautiful mural in the Children's Library at the Carteret Public Library during the ongoing COVID shutdown.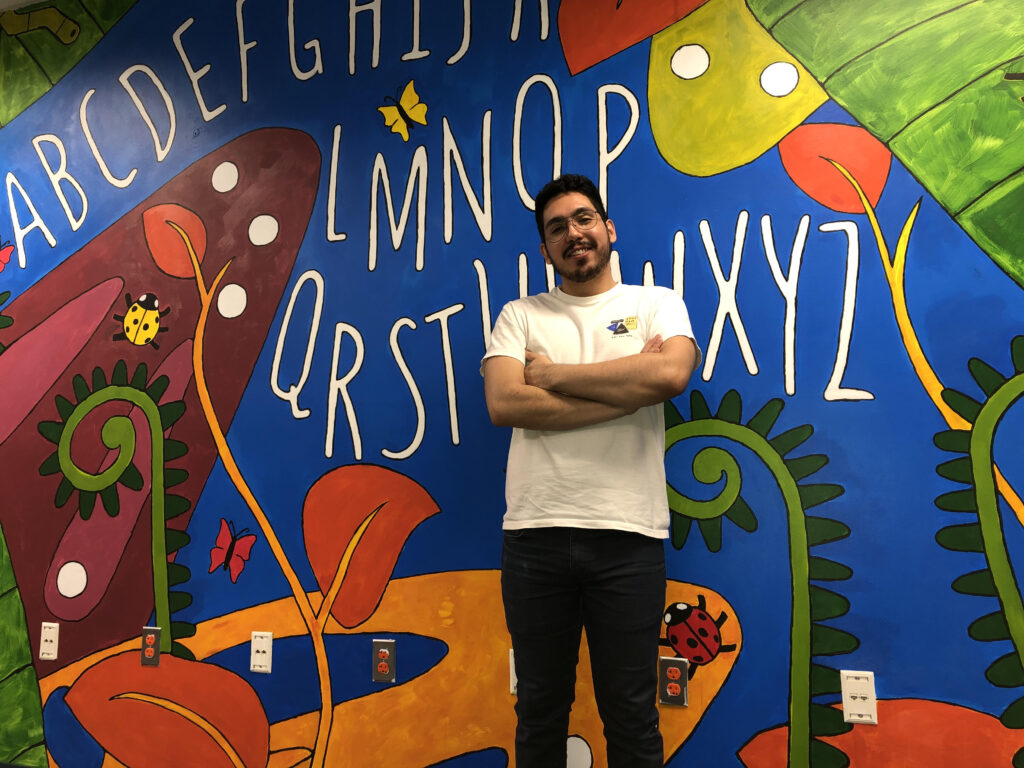 "From pianos in the parks to other outdoor arts and culture, Carteret is fast becoming a regional destination for arts and entertainment," said Mayor Reiman. "The mural project is the latest display of artistic expression from one of our many talented resident artists. We look forward to the end of the COVID shutdown and the beginning of the new normalcy as we plan for the Carteret Performing Arts and Events Center opening later this year as it will be the home to many projects and performances from local artists."
The process of painting the mural was captured on time-lapsed video by CJAC director Brian Chen and is featured on the My Carteret Facebook page, the Carteret Public Library's page on Carteret.net, and below.
"The mural involves a natural environment with vibrant colors and large, round shapes that will appeal to children in its color palette and add a physical sense of life and light," said Vega. "With large, green palm leaves and other subtropical elements, the inspiration came from various locations I've visited and it just felt right to do something with plants and insects as it relates to growth, imagination, and the beauty of life."
The wall containing the mural in the Children's Library received ample amounts of natural lighting so, according to Vega, it is the perfect canvas. The project required gridding to make sure that every detail and piece of information was true to its dimensions.
"It made for a fun experience which I hope will be conveyed through the many people who will be able to see it everyday," said Adrian.
The Carteret Public Library, is currently closed to the public due to New Jersey's Executive Order.