Carteret, NJ – Mayor Daniel J. Reiman and the Borough of Carteret announced today that the  Carteret Business Partnership is now offering pre-registration for slips at the Carteret Municipal Marina, which will open for the upcoming 2019 boating season.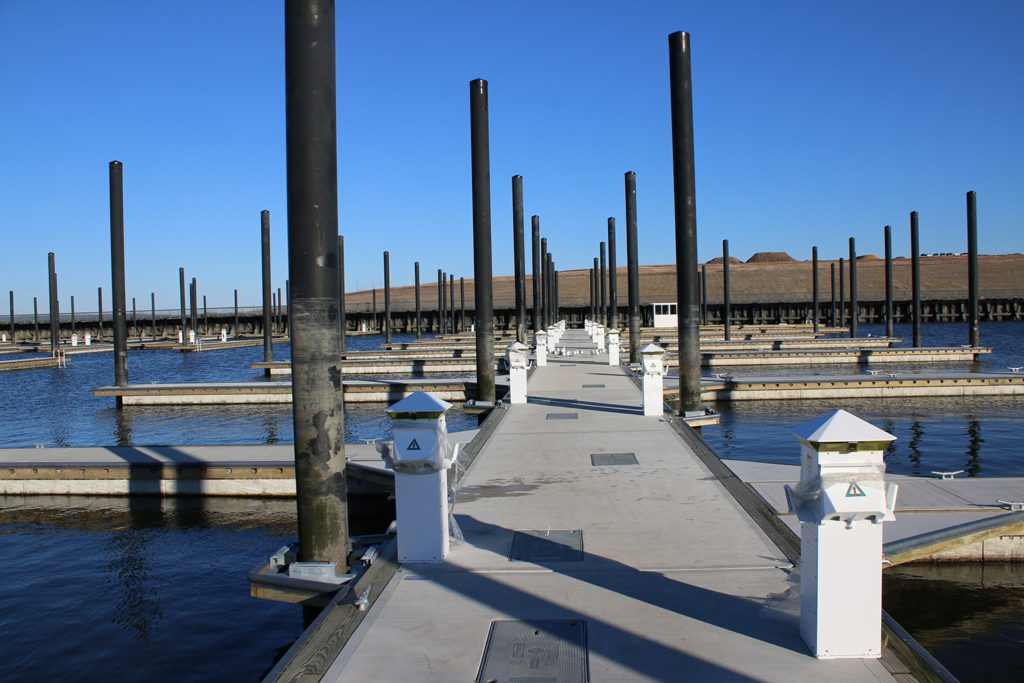 The Marina, located along the Arthur Kill River at Carteret's beautiful Waterfront Park, 200 Middlesex Avenue, features 185 slips open to the public, 38,000 square feet of floating docks, gas and diesel fueling stations, sanitary pump out, and a 17-foot draft. Slips are offered at the lowest price in the region along the river, at $110 per foot. Carteret residents are offered an even lower rate at $95 per foot. Slips contracts and registration are available at Carteret.net/Marina, for seasonal, annual, or monthly rentals.
"Carteret is proud to offer this beautiful new marina along the Arthur Kill River, an important waterway with quick access to Manhattan and the Raritan Bay," said Mayor Reiman. "With such competitive pricing, boaters from all over the region have already purchased slips and we will be open in time for the upcoming boating season."
To protect boats from the effects of water displacement and wave action while docked, the Borough has included a 700-foot wave screen breakwater and a 265-foot floating wave attenuator in the marina.
Waterfront Park, which connects to the Marina, features an array of recreational offerings for visitors including a fishing pier, boat ramp, miniature golf course, beach volleyball and bocce ball courts, as well as a picnic area and pedestrian walkway that includes a sensory perception garden.
For more information about the Marina, please contact Linda at 732-541-3820 ext. 3110 or visit Carteret.net/Marina.