Carteret Police also obtain new vehicles
via county, municipal capital upgrades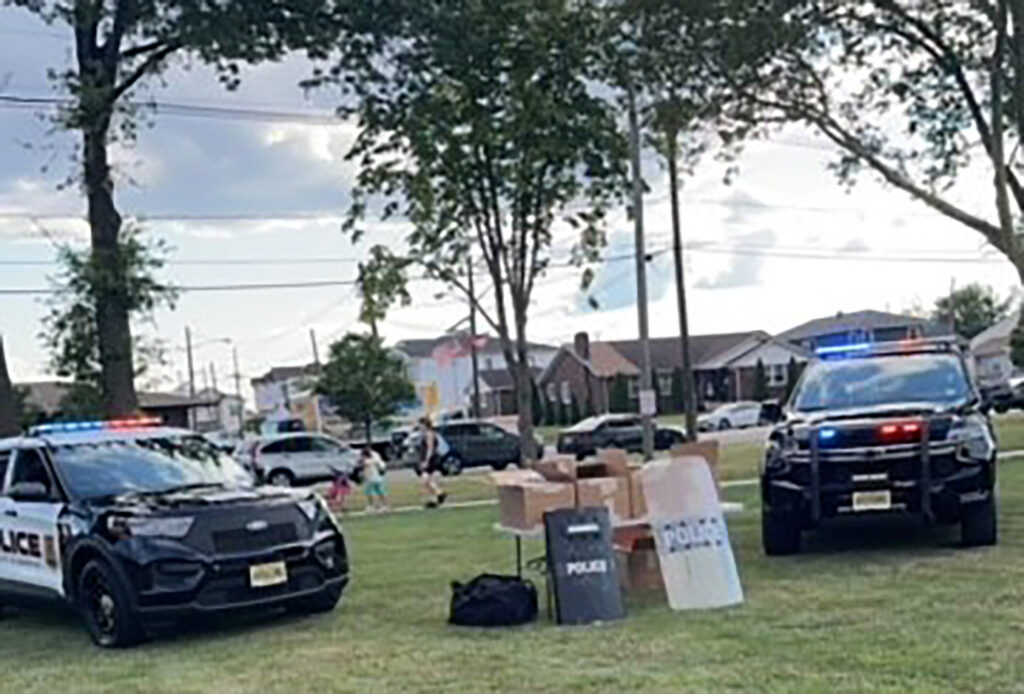 CARTERET, NJ – Having recently joined the Middlesex County Emergency Radio System, local emergency services will be receiving $1 million in new radios funded by a grant from The Carteret Business Partnership, a nonprofit economic development corporation, Mayor Daniel J. Reiman said.
The new technology upgrades us into higher-band frequencies that are specifically earmarked for emergency service personnel with minimal interference," Mayor Reiman said.
"It's a huge safety improvement for our personnel," the Mayor said. "It will make sure when our first responders are in complex buildings or remote areas, emergency communication is uninterrupted."
Fire Chief Mark Hruska added, "It also gives us radio communication beyond the physical boundaries of Carteret. For instance, when police have to testify at Middlesex County Courthouse in New Brunswick and/or transport prisoners there, we'll be able to communicate. Before, their car radios wouldn't work there. The new radios will work throughout all of Middlesex County."
The new system and Harris brand equipment also provides increased inter-operability with other county communities during large-scale events, such as fires, Chief Hruska said. The system and equipment upgrade is expected to be service by early next year, the Chief said.
Meanwhile, the Borough police department has upgraded vehicles and weapons.
The Borough has obtained six 2022 Ford Police Interceptors, each costing $51,842.15, five 2023 Chevy Tahoe Police Pursuit Vehicles and two 2023 Chevy Tahoe Police Special Service Vehicles. The Tahoes each cost $44,823.61, according to municipal records.
Updates about Carteret emergency services will be available at Carteret.net or by following @MyCarteret on Facebook, Instagram, and Twitter.