West Carteret dedication on March 15 coincides with park improvements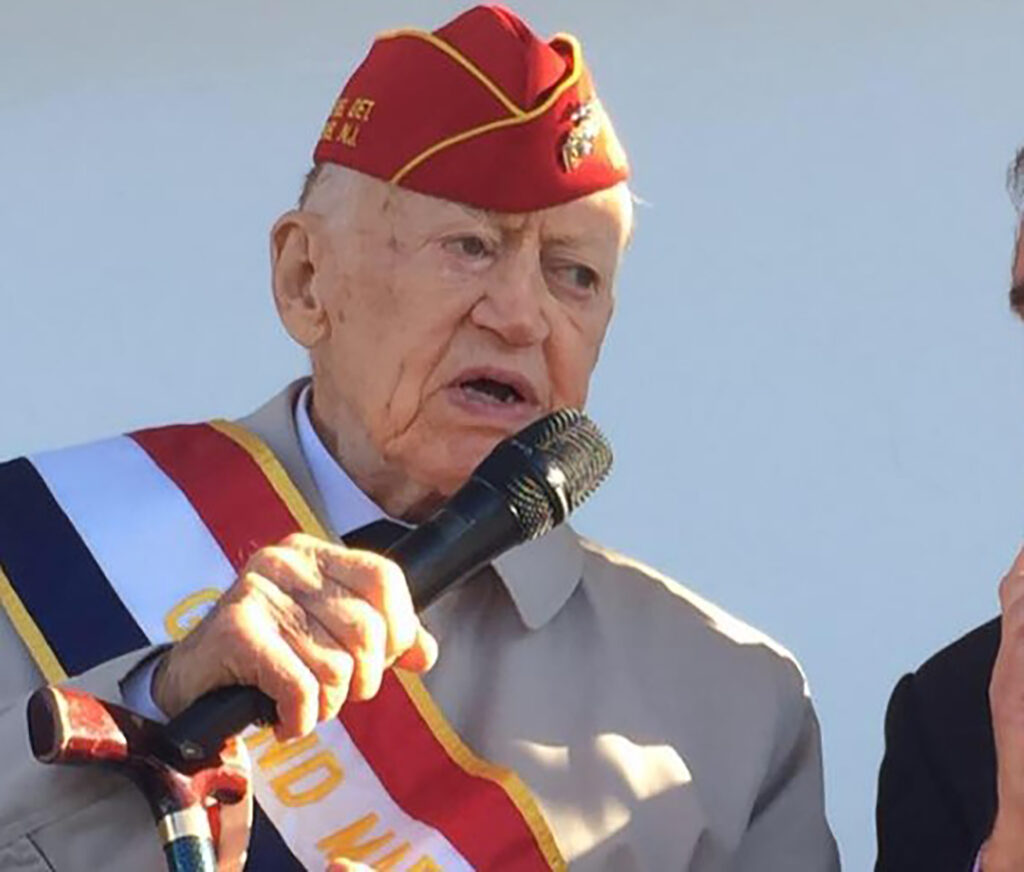 CARTERET, NJ – USMC Sgt. Jack McGreevey, a longtime Carteret resident and U.S. Marine Corps combat veteran will be remembered with a borough park dedication by Mayor Daniel J. Reiman, the Borough Council, and the McGreevey family at 11 a.m. on March 15th, 2023.
Formerly Cornell Estates Park, Sgt. Jack McGreevey Memorial Park is an honor of a Carteret favorite son, Mayor Reiman said.
"Sgt. Jack McGreevey was a trusted and true American hero," the Mayor said. "From his service in the Marine Corps to his lifelong dedication as an advocate for veterans and their families, Jack McGreevey will forever live on in our hearts and minds. I am pleased to posthumously recognize Jack for his selfless service by naming this park in his honor and memory."
McGreevey served as a machine gun unit leader in Japan, China and Guam from 1945 to 1948 and as a drill instructor at Camp Lejeune in San Diego through 1951. After his service, he tirelessly served as a veterans advocate.
Right up until his death on May 12, 2022 at the age of 93, McGreevey worked as a legislative aide for the 19th Legislative District, as well as its veteran liaison. Prior to that, he worked on the campaign trail for his son, former Gov. Jim McGreevey.
"My father and mother dearly loved Carteret and valued the community, their parish, their friends, and their neighbors," McGreevey said. "Mayor Reiman was always my father's favorite elected official, myself included. This honor bestowed by Mayor Reiman and the Council honors my father, and all veterans, who have served this nation and their community."
The park dedication coincides with several improvements, including resurfaced basketball courts, updated tot lot area, and new park benches, signage and sidewalks.
The 1-acre park last was refurbished in 2014 with new basketball courts; new surfacing, backboards and hoops for the existing courts; new fencing and sidewalks, and milling and paving of adjacent roadways.
Updates about Sgt. Jack McGreevey Memorial Park will be available at Carteret.net or by following @MyCarteret on Facebook, Instagram, and Twitter.