Carteret, NJ – Mayor Daniel J. Reiman announced a fundraising drive to raise donations for the planned renovations of Carteret Veterans of Foreign Wars (VFW) Pvt. Nicholas Minue Post #2314. Since its formation in 1931, the Carteret VFW has provided a place for service men and women to congregate and also provides valuable services and charity to the community.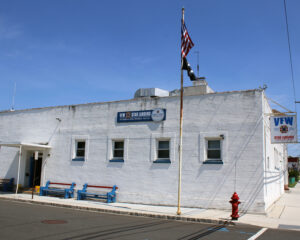 The VFW facility, located at 289 Pershing Avenue, is in need of improvements, including new flooring, lighting, walls, and ADA/Handicap accessibility for aging and disabled veterans. The total cost of the improvements is $150,000. Recently, the Borough donated $50,000 to this cause and an additional $10,000 was raised by the VFW's membership.
"The Carteret VFW has contributed to our community for nearly 90 years," said Mayor Reiman. "Now is our chance to give back to our veterans, whose sacrifices have protected the freedoms and liberties our country has enjoyed since its inception."
In support of the VFW, Mayor Reiman and the Borough will host a luncheon fundraiser at the Blazing Star Cultural Arts Center on Tuesday, July 30, from 1:00p – 3:00p. Tickets are $150 per guest with additional sponsorship levels available. All proceeds will be donated toward the VFW's building fund.
"Mayor Reiman is always here for our organization and Veterans in Carteret," said former national VFW Commander George Lisicki. "Handicap-accessible bathrooms and the planned improvements will provide all veterans a place to unite and feel at home."
Those who are unable to attend the event may show their support by sending a check made out for the "Carteret VFW Building Fund" to the Office of the Mayor at 61 Cooke Avenue, Carteret, NJ 07008. Donations to the VFW are tax deductible to the extent permitted by law.
"Thanks to the generosity of our community, the Carteret VFW will be around for generations to come," said current Carteret VFW Commander Donald Black. "Veterans and guests are welcome at our facility anytime."
For additional information about the VFW improvements, please call 732-541-3801 or email info@carteret.net.